1. Under the Employees tab on the Mission Control dashboard, click the Download all Employees button.
2. A pop-up window will appear. Mission Control will send a CSV attachment of your employee listing to an email address. Enter the email address at which you would like to receive the information.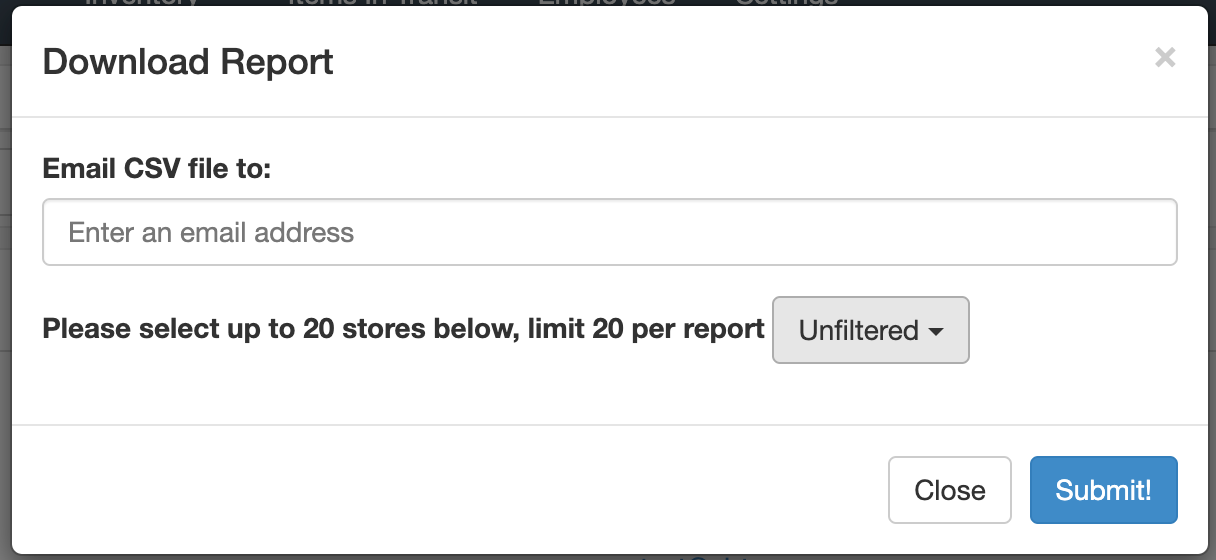 3. Select which locations and/or merchant groups you would like to include for your employee download using the grey drop-down feature.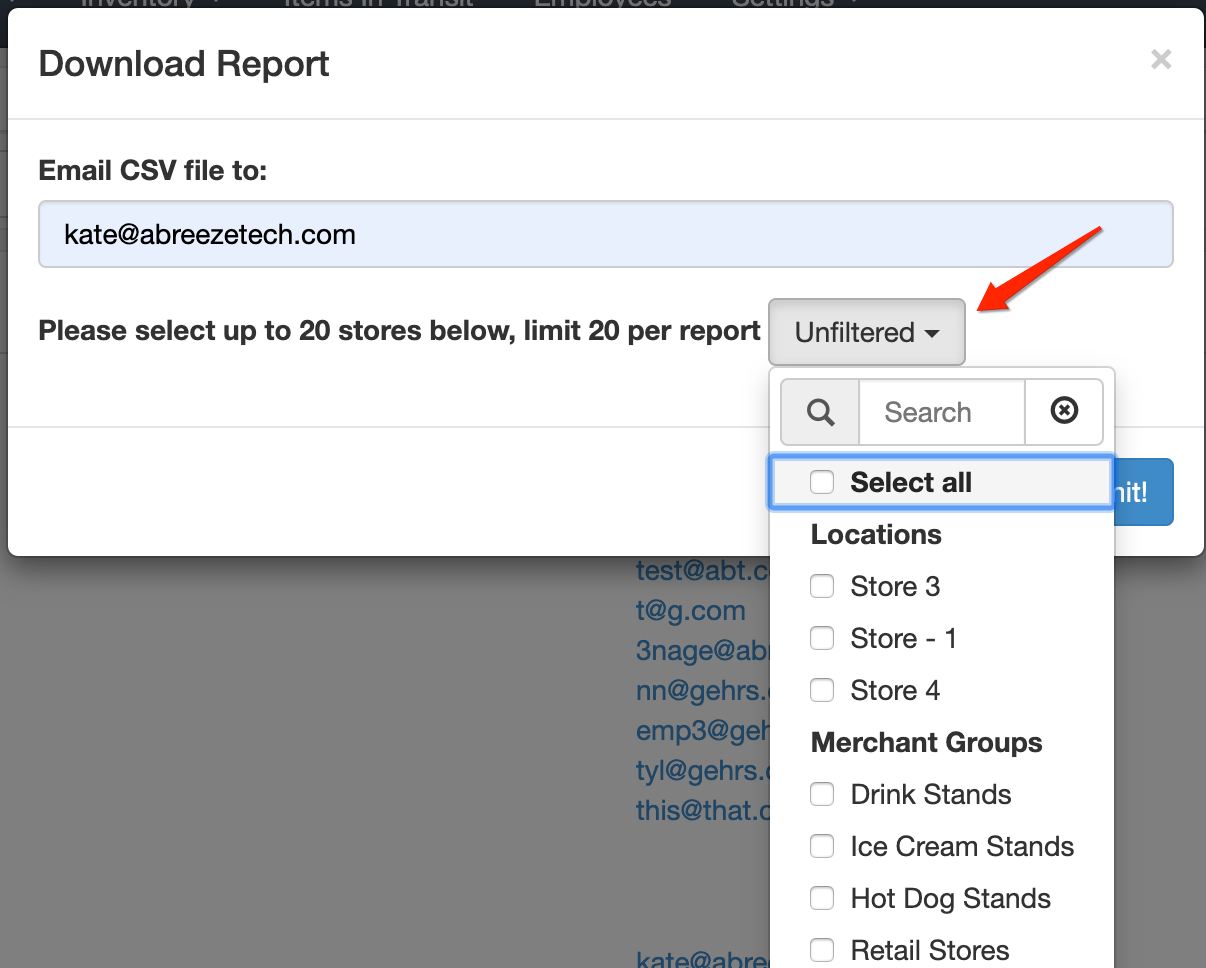 4. Once you have filled in your email address and selected which locations/groups to include, press the blue Submit button. You will then see a notification that your report is being generated and emailed to you shortly.