Welcome to the MyBC app! MyBC helps you obtain the essential information you need about your Clover rep! Refer other merchants who could also use Clover directly to your rep through this application.
Downloading MyBC:
Downloading the application is fast and easy. Install and launch MyBC from the Clover Web Dashboard on your web browser.
MyBC is FREE for all users!
Merchant Clover Device Setup:
Install the MyBC app from the Clover App Market
Open the application
When prompted, enter your salesperson's email address or phone number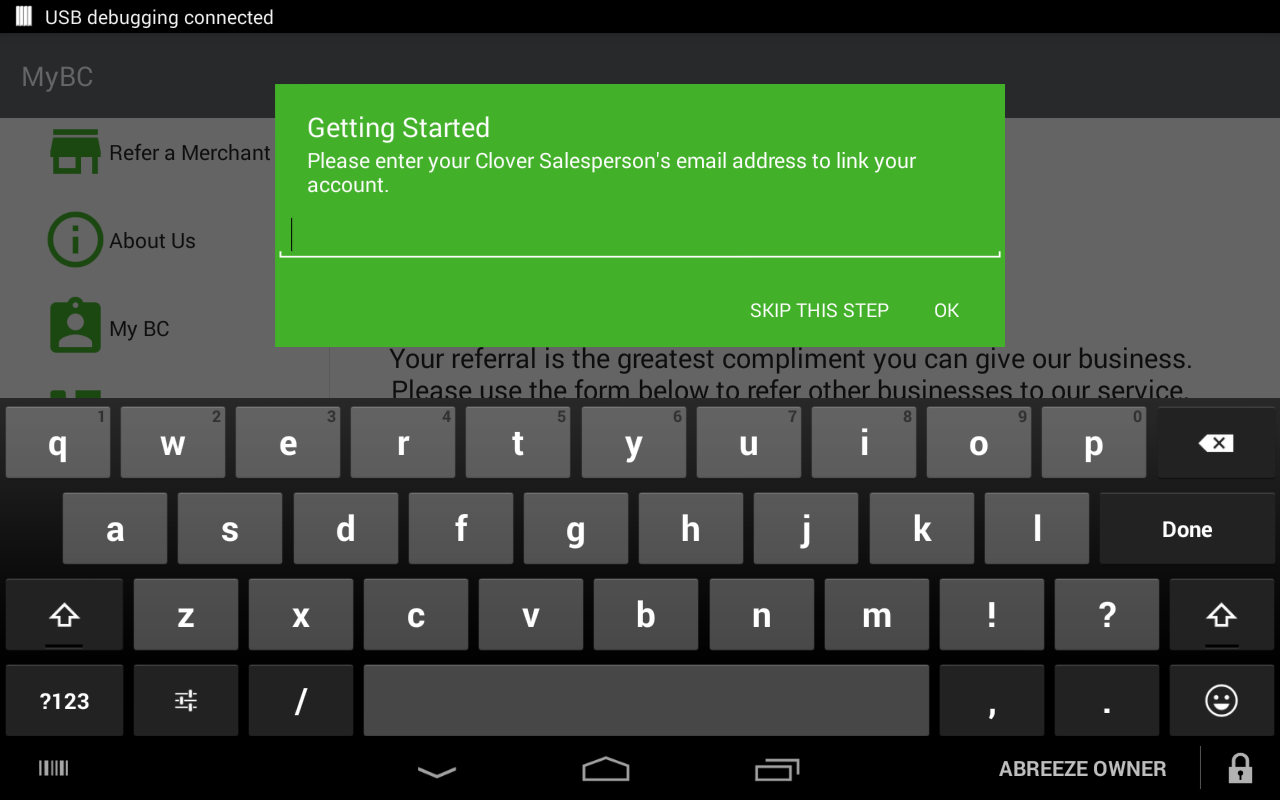 Your account is now linked to your Clover Salesperson. Any new referrals you submit will be sent to your Clover Salesperson over email!
Frequently Asked Questions:
Our Abreeze team has worked hard to answer common questions about MyBC in our Help Center. Click the link below to find the answers to many of your questions. If you can't find what you are looking for, please reach out to us at help@abreezetech.com so that we can further assist!
https://support.abreezetech.com/hc/en-us/categories/115001925187-MyBC