The Tender Type displayed when a customer goes to pay on the Order Kiosk app will show the Tender Types selected based on what settings are set in the Clover Payments settings.
Access the Clover 'setup' app and go to the 'Payments' setting, and under 'Tender accepted', you can see what Tender Types will be shown during check out. You can toggle here which Tender Types you want to be displayed. See the picture below for reference.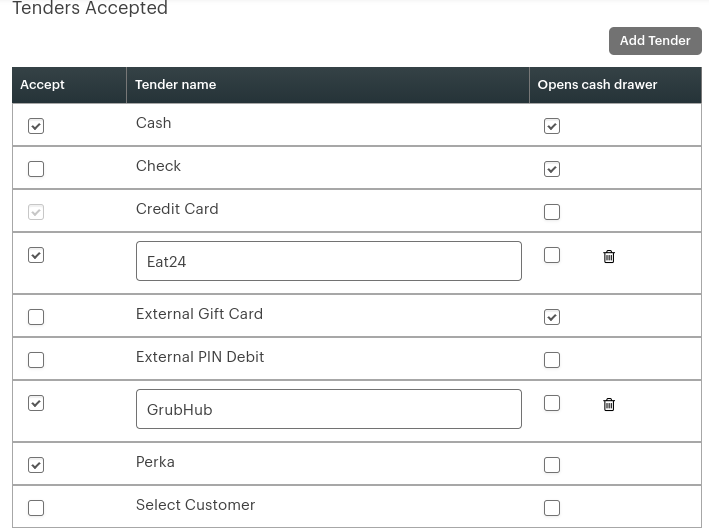 Currently, we don't have a function to toggle the Tender Types displayed in Order Kiosk, and it will mirror what you see in the payment settings. If a customer uses another Tender Type that is not a credit/debit card, the app will refund and not process the order. If the refund and order do occur in error, please get in touch with our support group to help address the concern at help@abreezetech.com.
Here are further instructions from Clover on how to select Tender Types (https://www.clover.com/help/prepare-to-make-a-sale/?device=MaWfnb6CqoPGanfdGhkqC)