You are encountering this prompt because you have installed Daily Email Report under the "Mission Control User" pricing tier, but you are not using Mission Control. Please follow the instructions below to update your subscription to the All Access subscription.
If you would like to learn more about our Mission Control app, click here.
1. Navigate to the Daily Email Report app page on Clover web dashboard (link).
2. Open the Change Subscription option.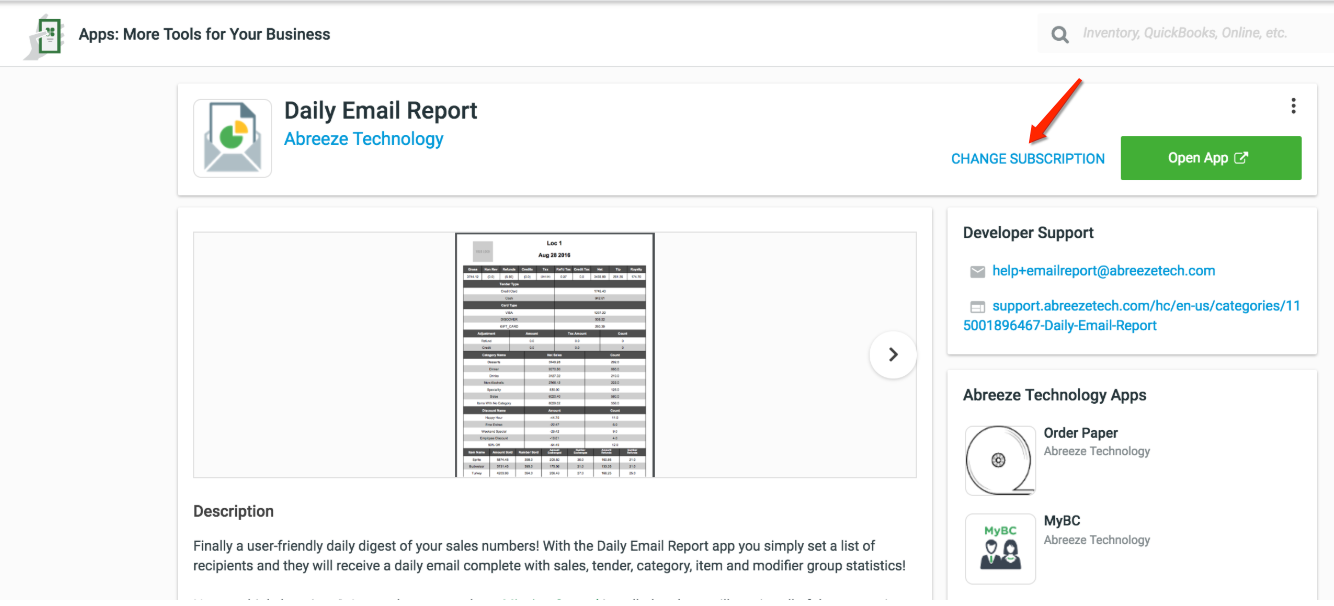 Select the All - Access subscription option. And click, Update Subscription.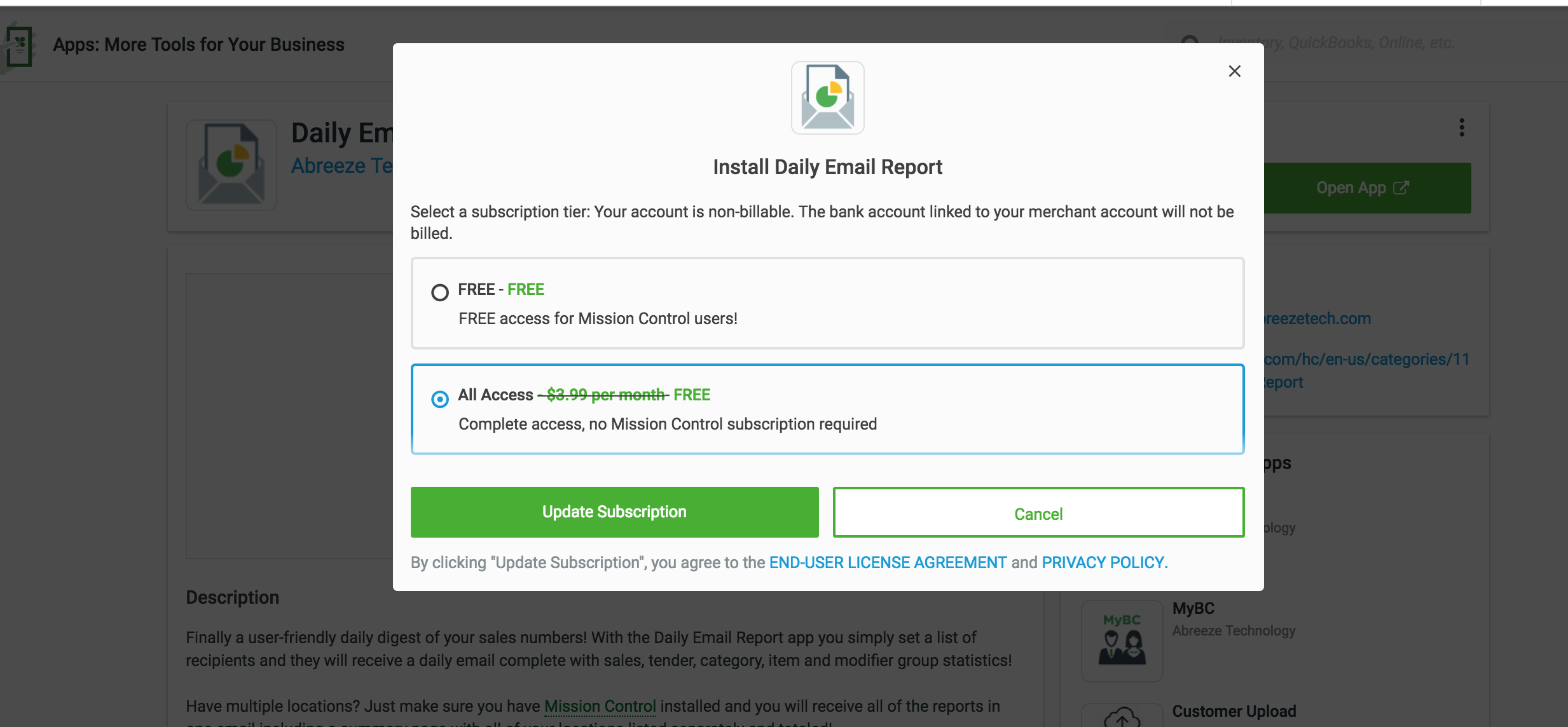 Even though this option is available for $3.99 a month, the first 30 days are free! After your first 30 days, you will be charged. If you no longer wish to use the app after the free trial, please uninstall it.
The other subscription, while free, is for Mission Control users only.