After launching the Order Paper app from your Clover device or the Clover web dashboard, follow these easy steps to order your paper!
1. Choose the printer that needs paper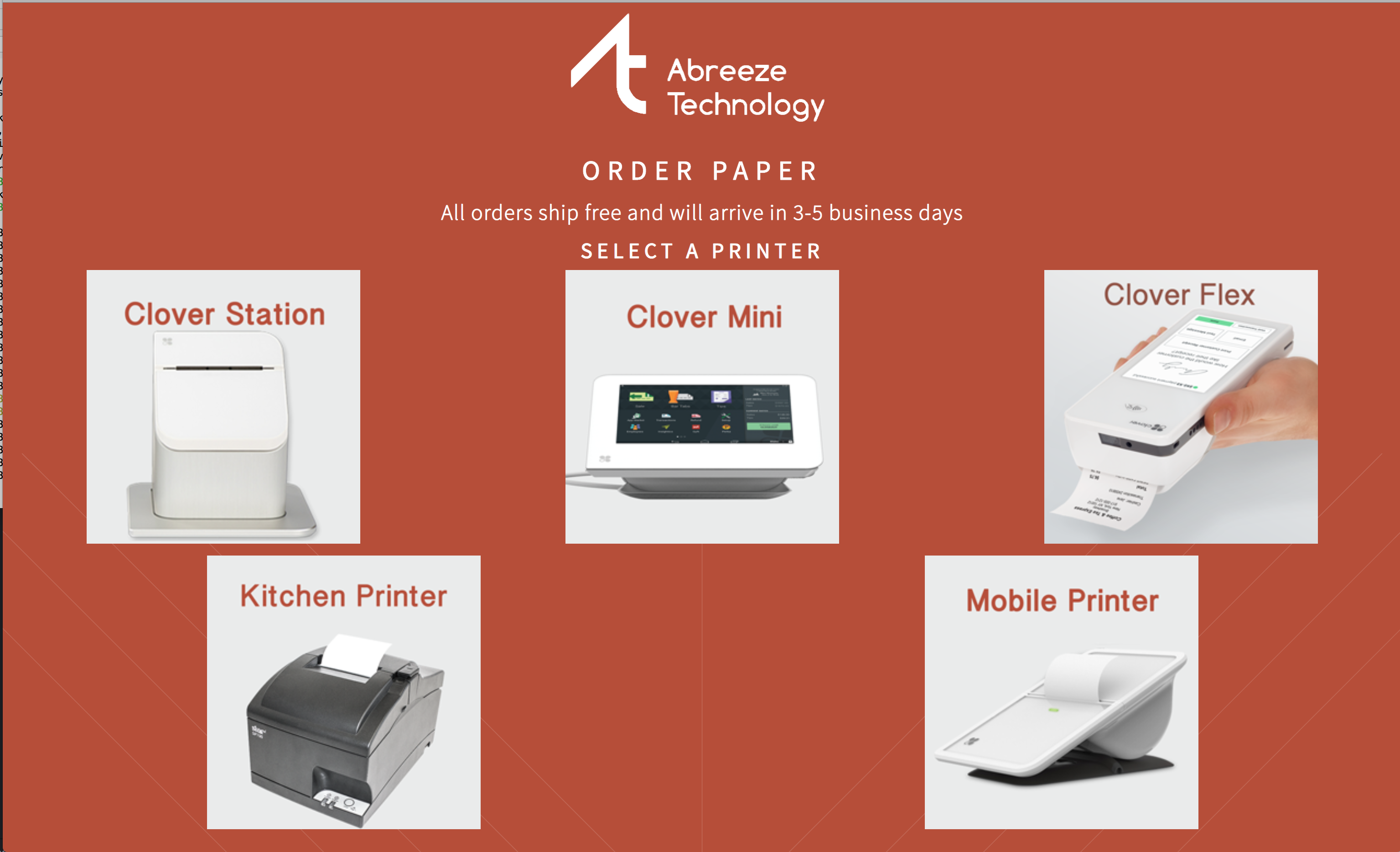 2. If the kitchen printer is selected, choose the type of paper or ribbons you want. If another printer is selected, skip this step.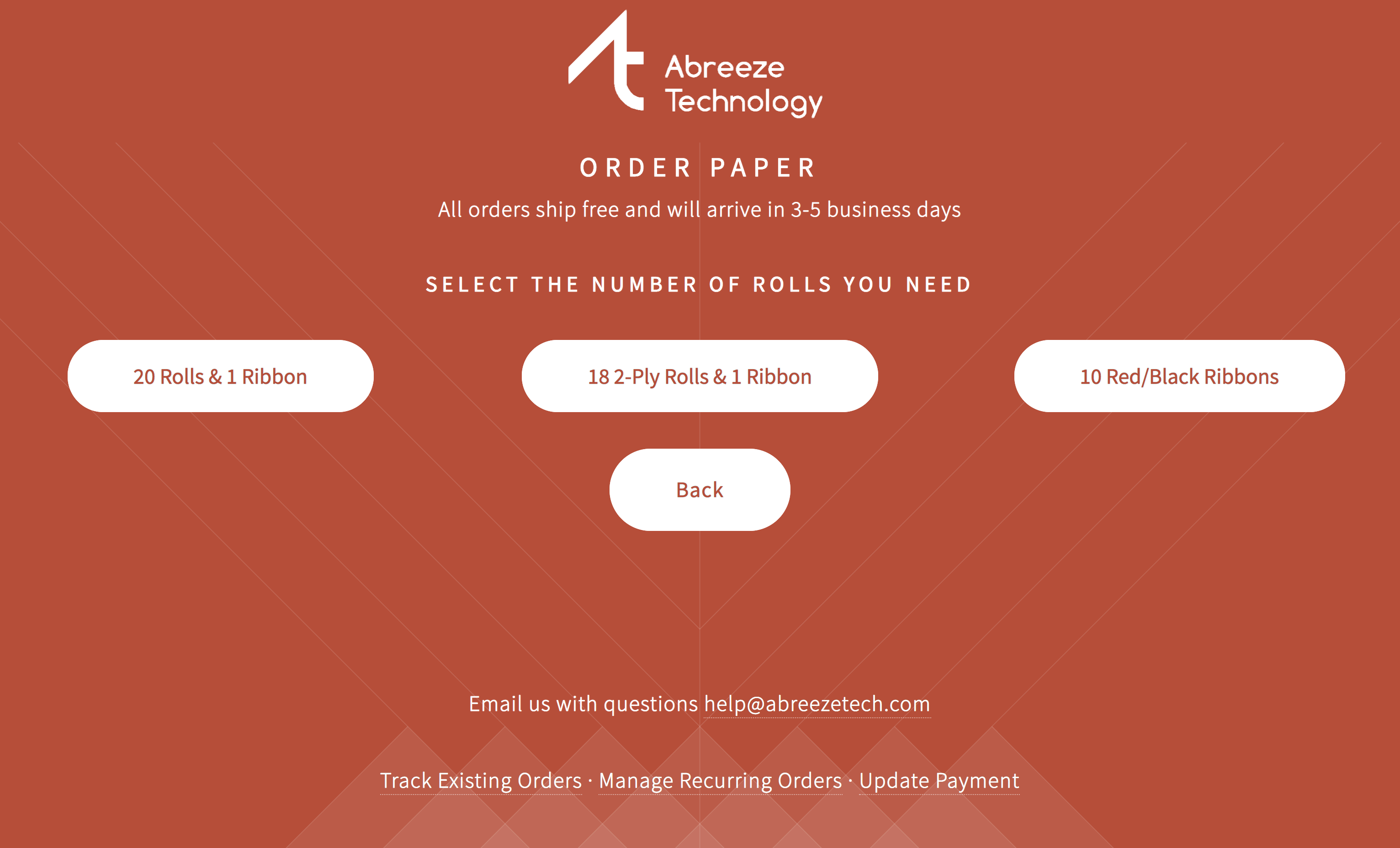 3. Confirm the address you would like to use for shipping and click Place Order.
Abreeze pre-populates the address form based on the address you have in your POS, so for most cases, your address is already filled in. If you prefer the paper to be sent to another address, you can make changes as needed.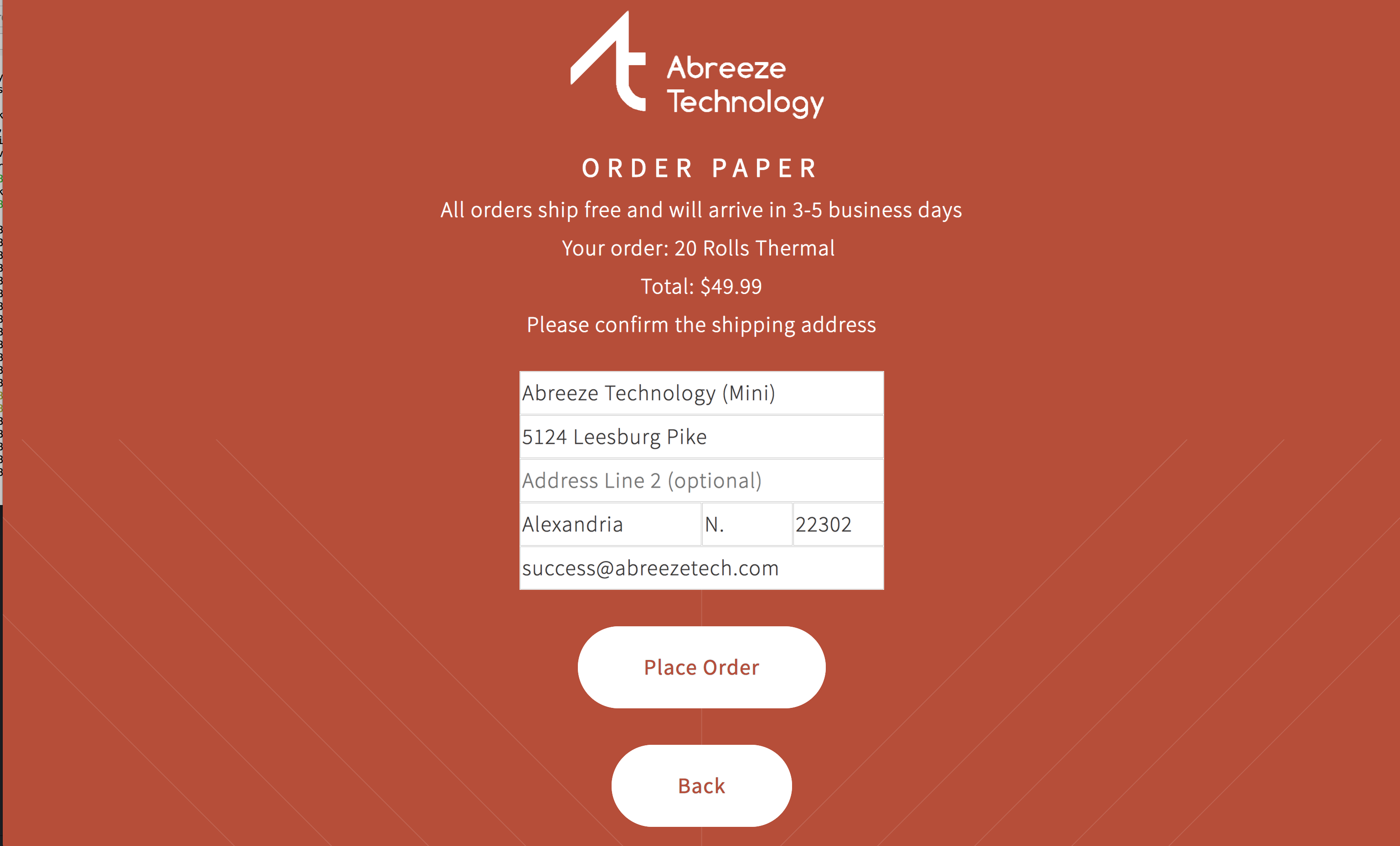 4. You will then be prompted to select a payment method. Choose the option that works best for you!
5. After selecting a payment method, a pop-up screen will ask if you would like to make your order recurring.
YES: If you want to create a recurring order, click your preferred number of days between orders.
NO: If you would not like to create a recurring order, click No Thanks.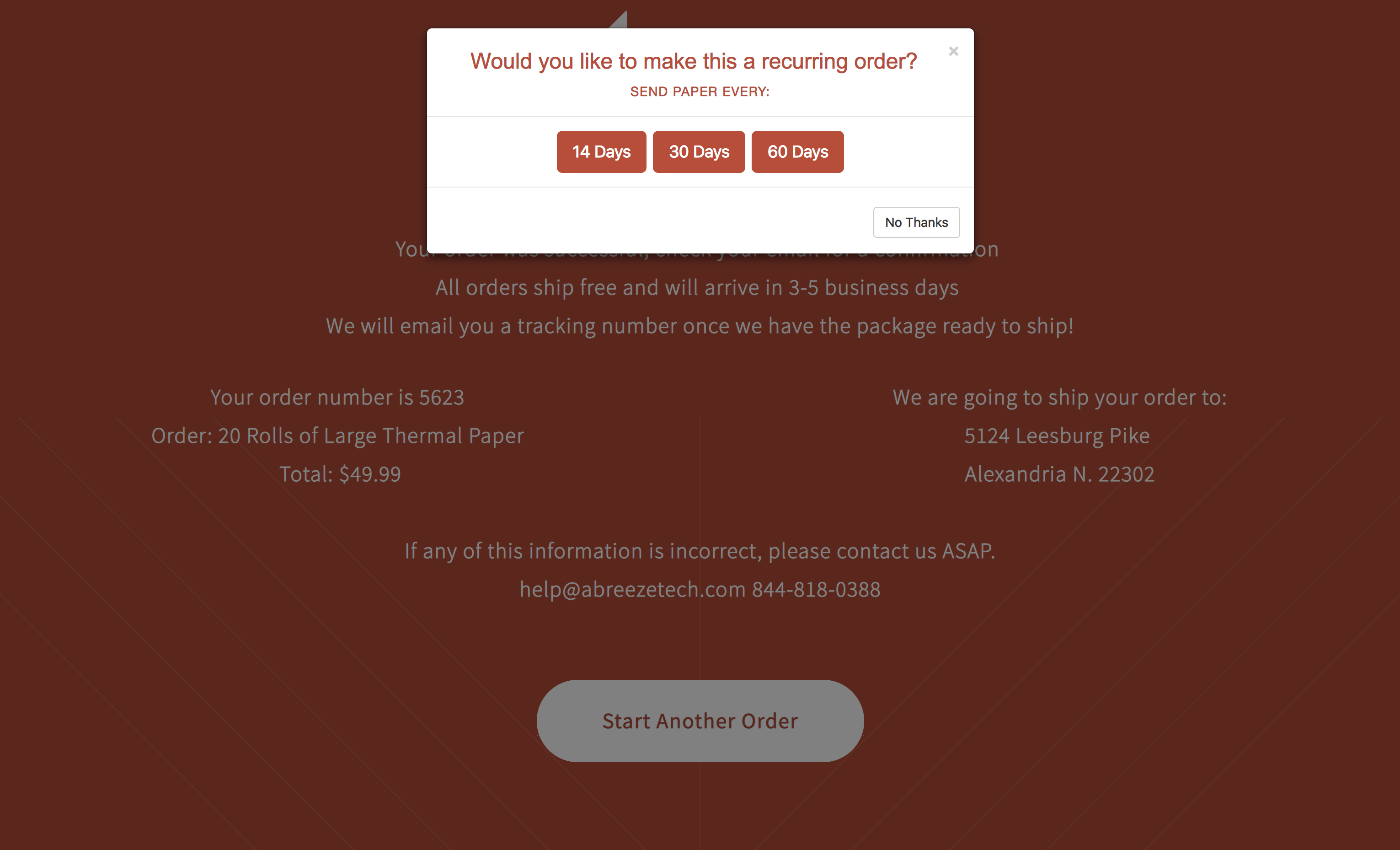 6. You will be then taken to a confirmation page where you can review your order details. If you need to initiate multiple orders, you can do so by clicking the white Start Another Order button. This will take you back to Step 1 of these instructions to add another order.
You will also receive a confirmation email. If you need to change any details regarding your order, please do so ASAP by following the below links.
How do I cancel my recently placed order?
How do I change the address for my recently placed order?