1. First, set the timeframe you would like to use for your report. You can do this on the Main Dashboard for reporting.
Your Interval does not impact this report, so ignore that setting for this report.

You can select the locations you would like to download later in the process, so ignore this setting as well.
Once the desired timeframe is entered, click the blue Submit button. You are now ready to run the report.

2. Click the blue hyperlink for the item you wish to download: Orders, Line Items, Refunds, or Credits.

3. A pop-up window will appear. Enter your email address and filter the dropdown menu for the locations you would like to download.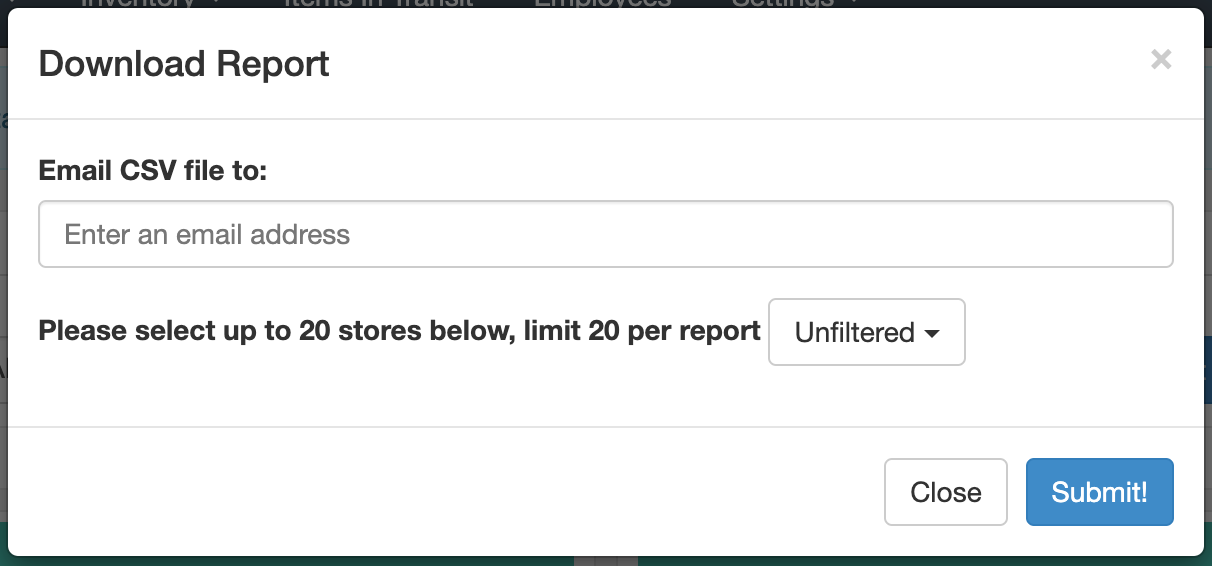 4. Within minutes, you will receive a CSV email attachment displaying the raw data for all line items sold within your selected timeframe and location(s).