1. Under the Purchase Orders tab in your web app, click the green Create New Purchase Order button.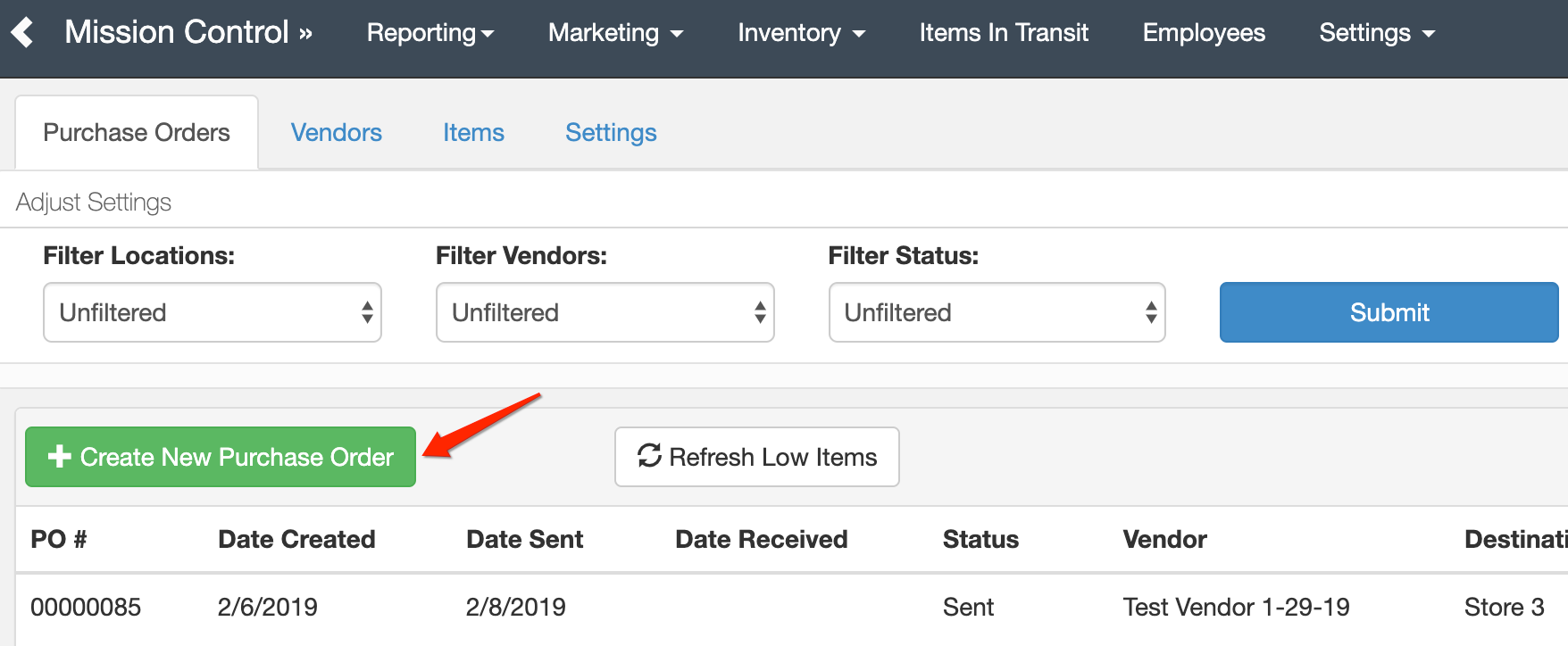 2. A pop-up window will appear. In the window, click the Upload File button at the bottom of the window.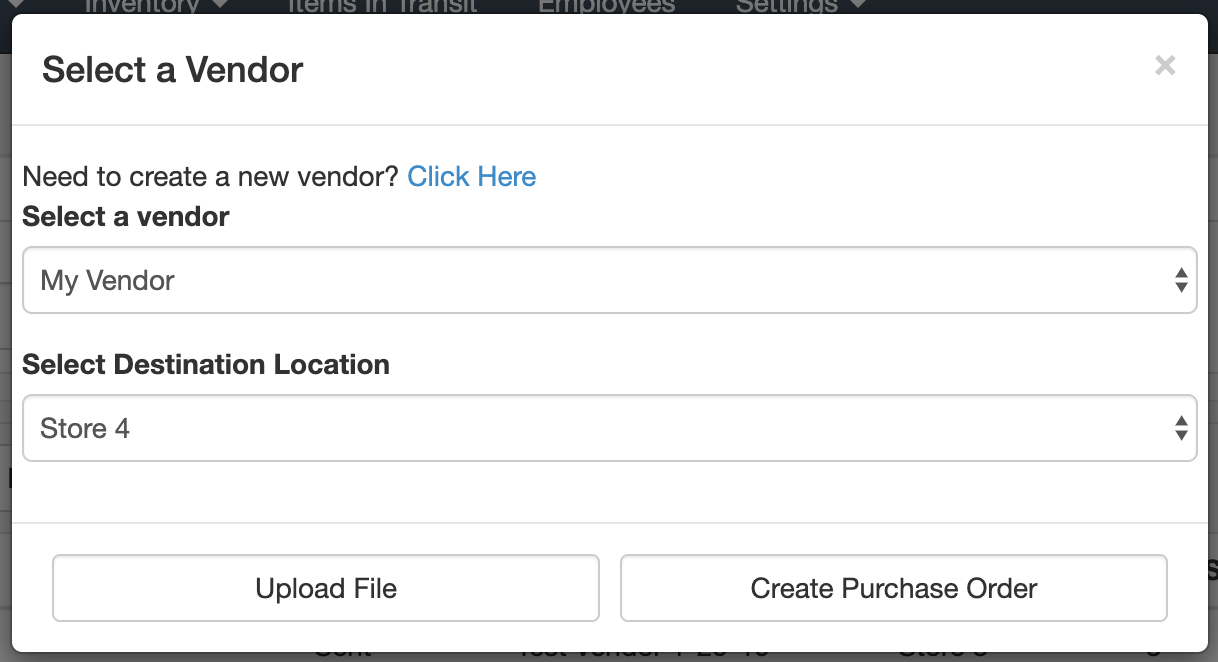 3. A new pop-up window will appear where you can select your upload file from a folder on your computer.
To make sure your upload is formatted correctly, click the blue Click Here for the sample link. This will download a CSV template including all of the items currently associated with your selected vendor. Adjust the file as needed for your current purchase order while maintaining the format of the file. Once complete, save the file in CSV format to your computer, then use the Choose File button to upload the file.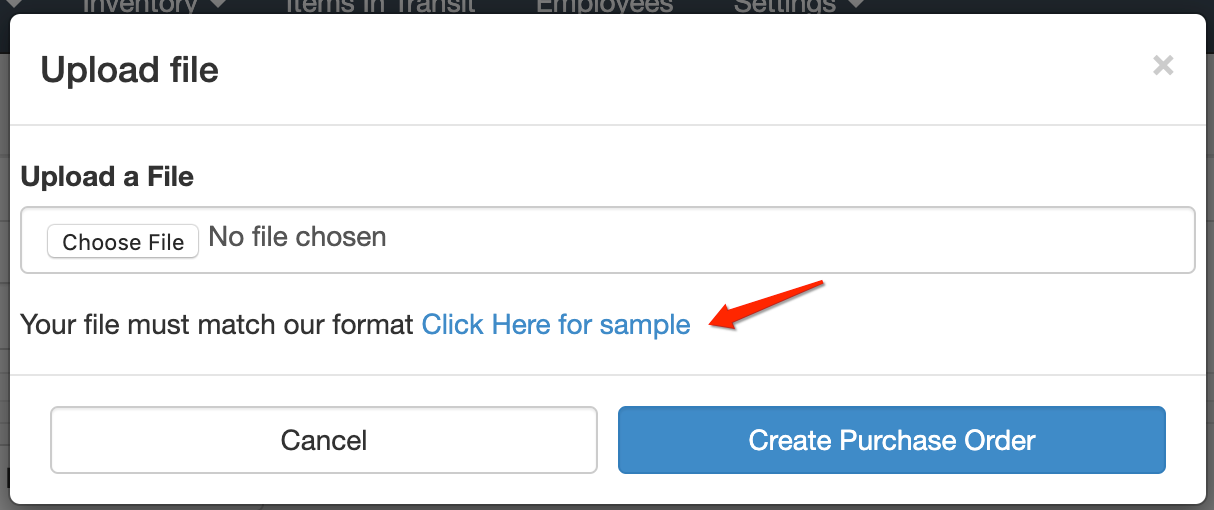 4. Once your file is uploaded, click the blue Create Purchase Order button to complete the PO.
5. You will be notified of the save and taken to the Purchase Orders main page. From here, you can download, send or edit the PO you just created!