1. Under the Purchase Orders tab in your web app, click the green Create New Purchase Order button.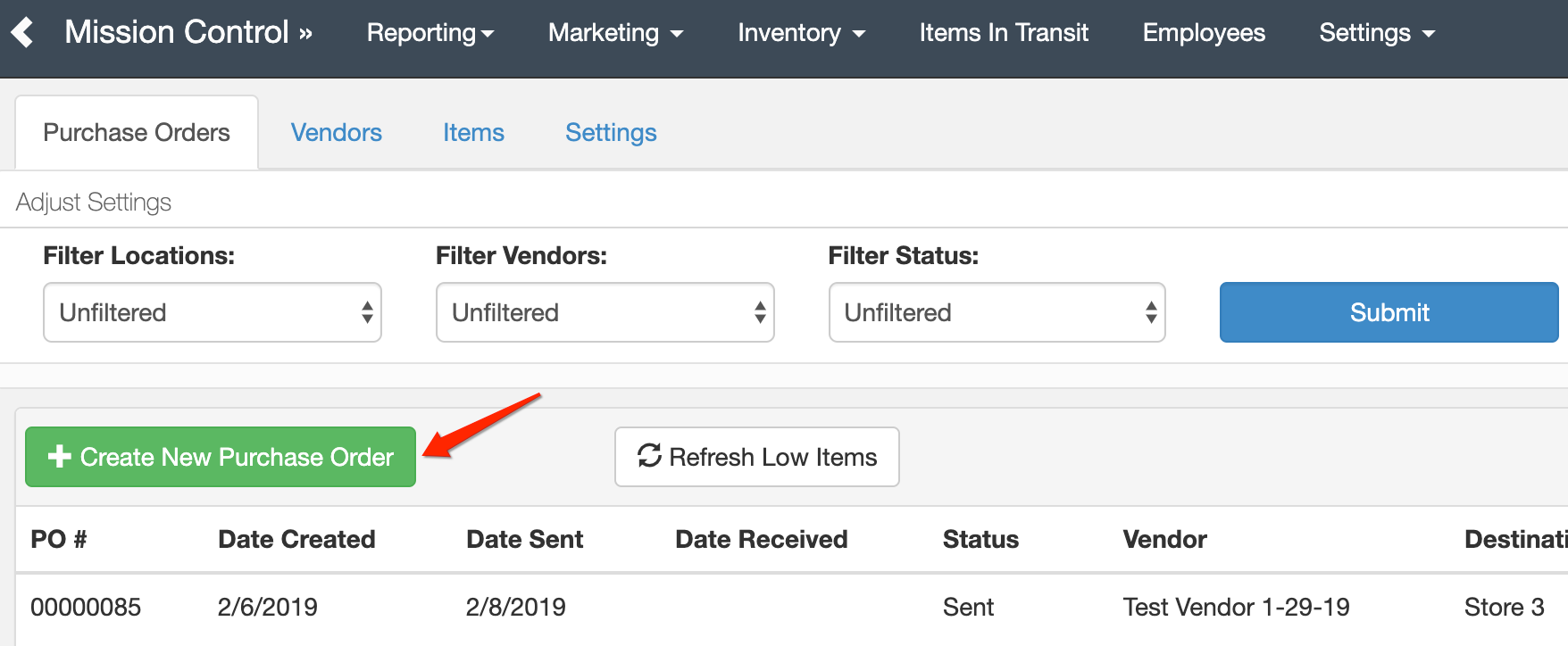 2. A pop-up window will appear. In the window, select your vendor location combination and click the Create Purchase Order button at the bottom right of the screen. If you wish to upload a new purchase order file, click here for instructions.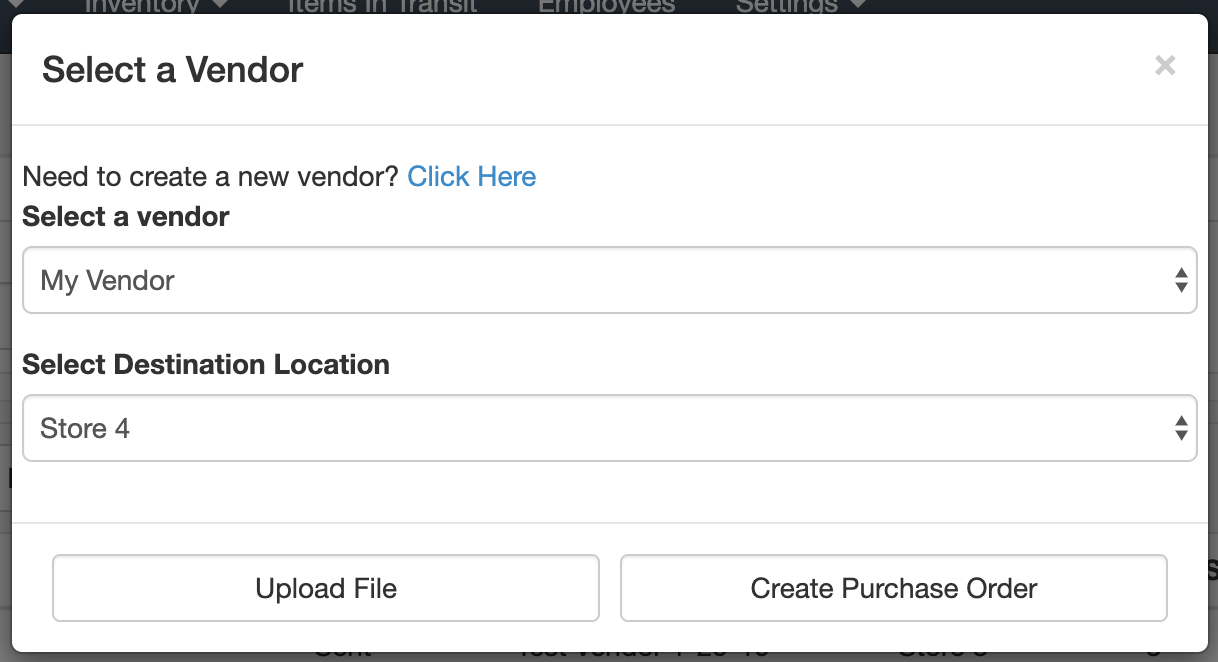 3. You will then be taken to the detail page for your new PO. You can add, edit, or delete items from your PO by double-clicking the field you would like to change on this page. If you wish to take an item off your PO, simply enter a "0" as the Order Quantity.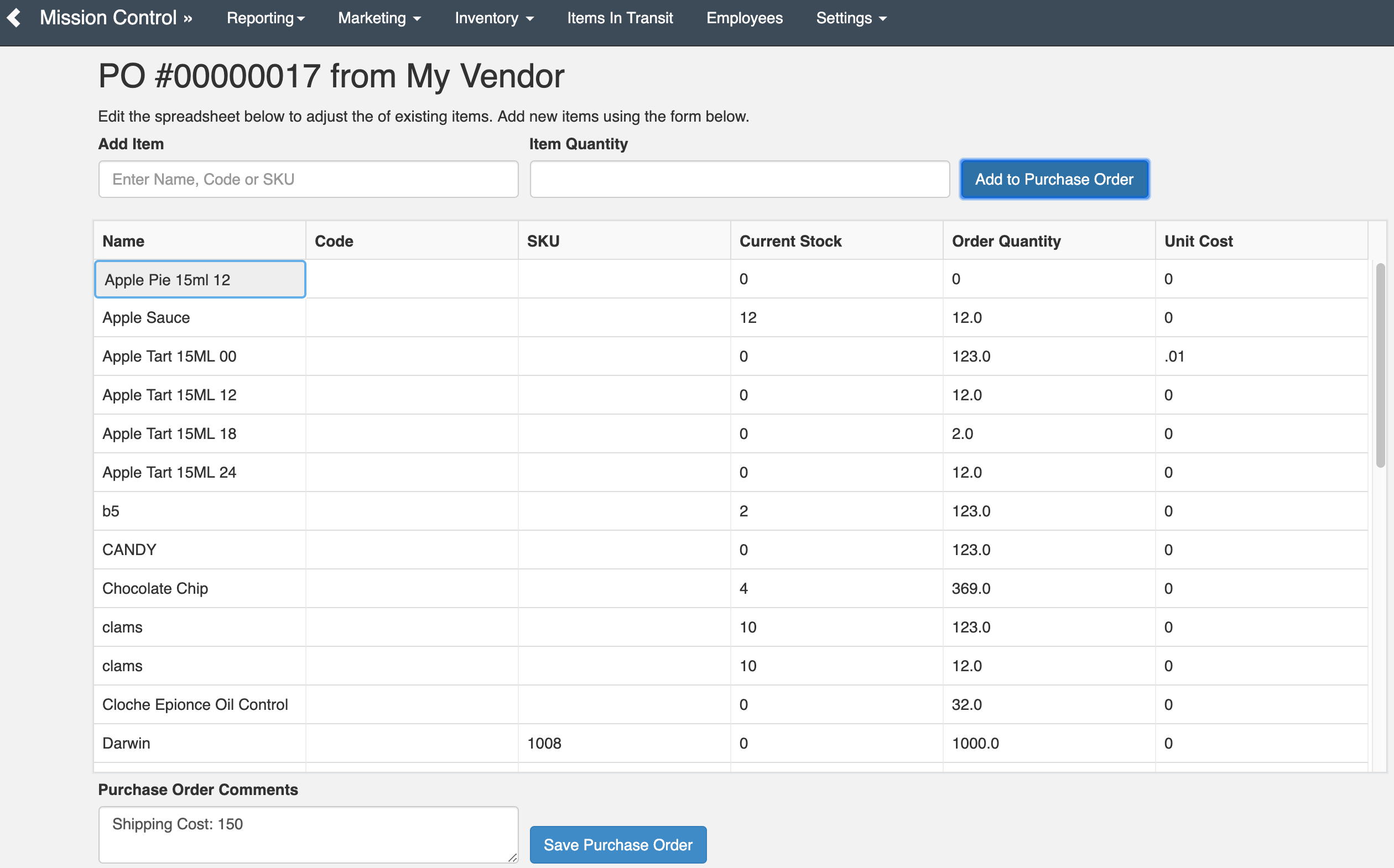 4. At the bottom of the window, you can also add Purchase Order Comments to your PO for any pertinent information not yet listed.
5. Once you have reviewed the PO's items and notes, click the blue Save Purchase Order button at the bottom of the page. You will be notified of the save and taken to the Purchase Orders main page. From here, you can download, send or edit the PO you just created!