Once you have installed Mission Control at your Headquarter Location, you are ready to install the app on your additional locations! Follow the below steps to add an additional location to your Mission Control account:
1. Navigate to the Clover Web dashboard for the new location you would like to add.
2. Install Mission Control under the "Additional Location" subscription tier.
3. Launch the app from your Clover web dashboard. You will see the below message. Be sure to read the complete message before clicking "I understand, let's get started."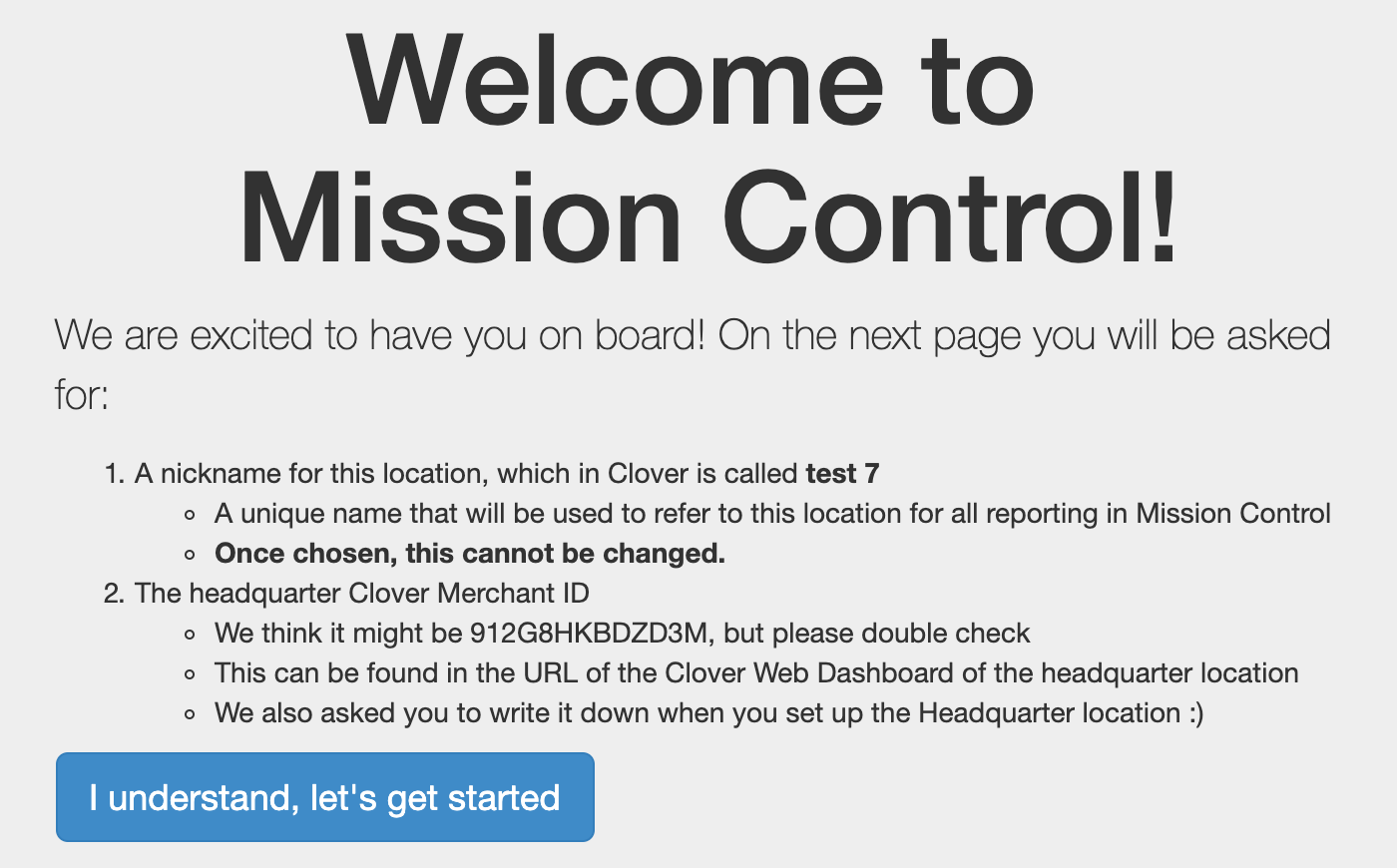 4. In the pop-up screen, enter a nickname for the new additional location and the Clover Merchant ID of the Mission Control Headquarter Location (found here). Then, click Submit!