There are two ways to navigate to the Preset Attributes page:
1. Open the Items with Variants app on your web browser. Then Select Manage Preset Attributes under the Add Attributes drop-down list.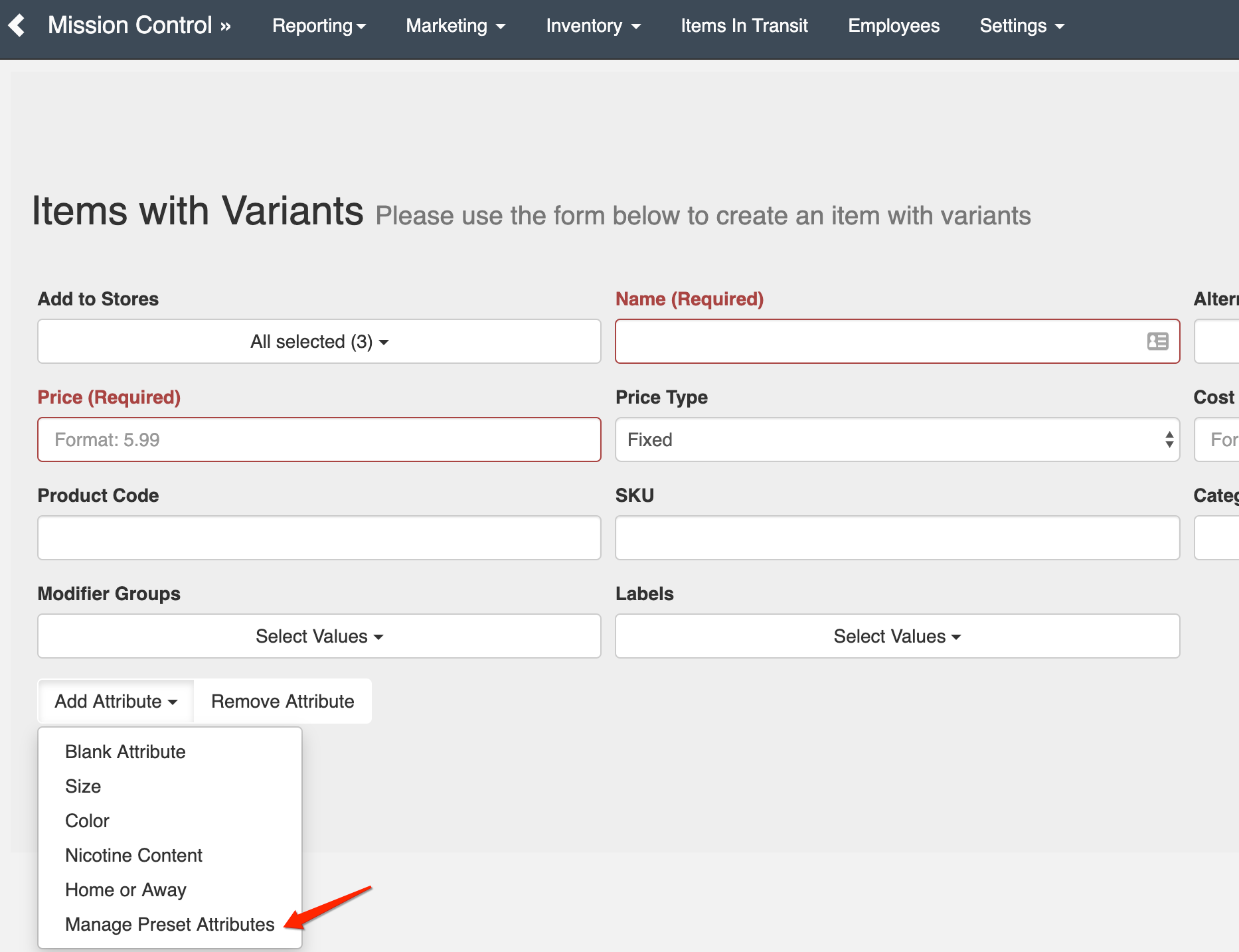 or
2. Open Mission Control on your web browser and click on the Settings tab in the upper right. Then, click on Preset Attributes.