Preset Attributes are attributes that you can set permanently to reuse in the future. To create preset attributes, select Manage Preset Attributes under the Add Attributes drop-down list.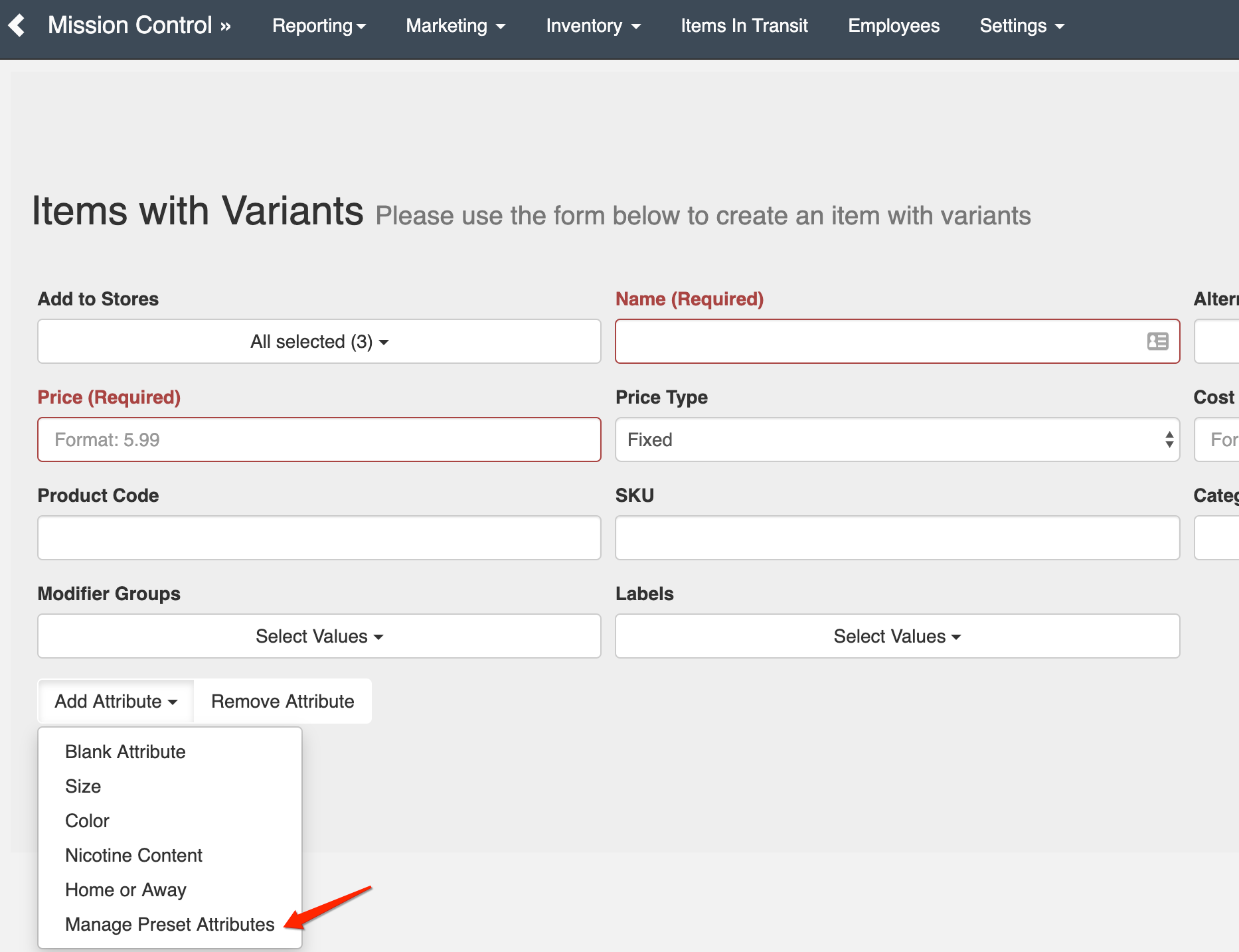 After clicking Manage Preset Attributes, you will be directed to the Preset Attribute page below, where you can create new preset attributes to use in the future.

Type in the name of the attribute and click Add Attribute. Scroll down to the new attribute and add any attribute items you wish to provide using the Add Option button.