To add a custom attribute, click Blank Attribute under the drop-down menu Add Attribute.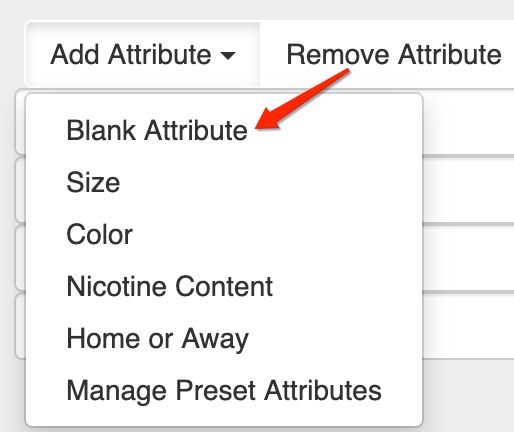 Enter the attribute name and its options using the blank fields provided.

To add an option to your attribute, click the green Add Option button next to the Attribute Name. A new field will be created at the bottom of your option listing. Enter the new option name in the Attribute Option field. This will create new items with your attribute option.