Abreeze Technology cannot uninstall the application or remove any apps for you, you must do it yourself through the Clover app market. Please follow the instructions below:
Prior to uninstalling, please ensure that you are logged into Clover as an Admin. Only Admin users can install and uninstall applications from the Clover device.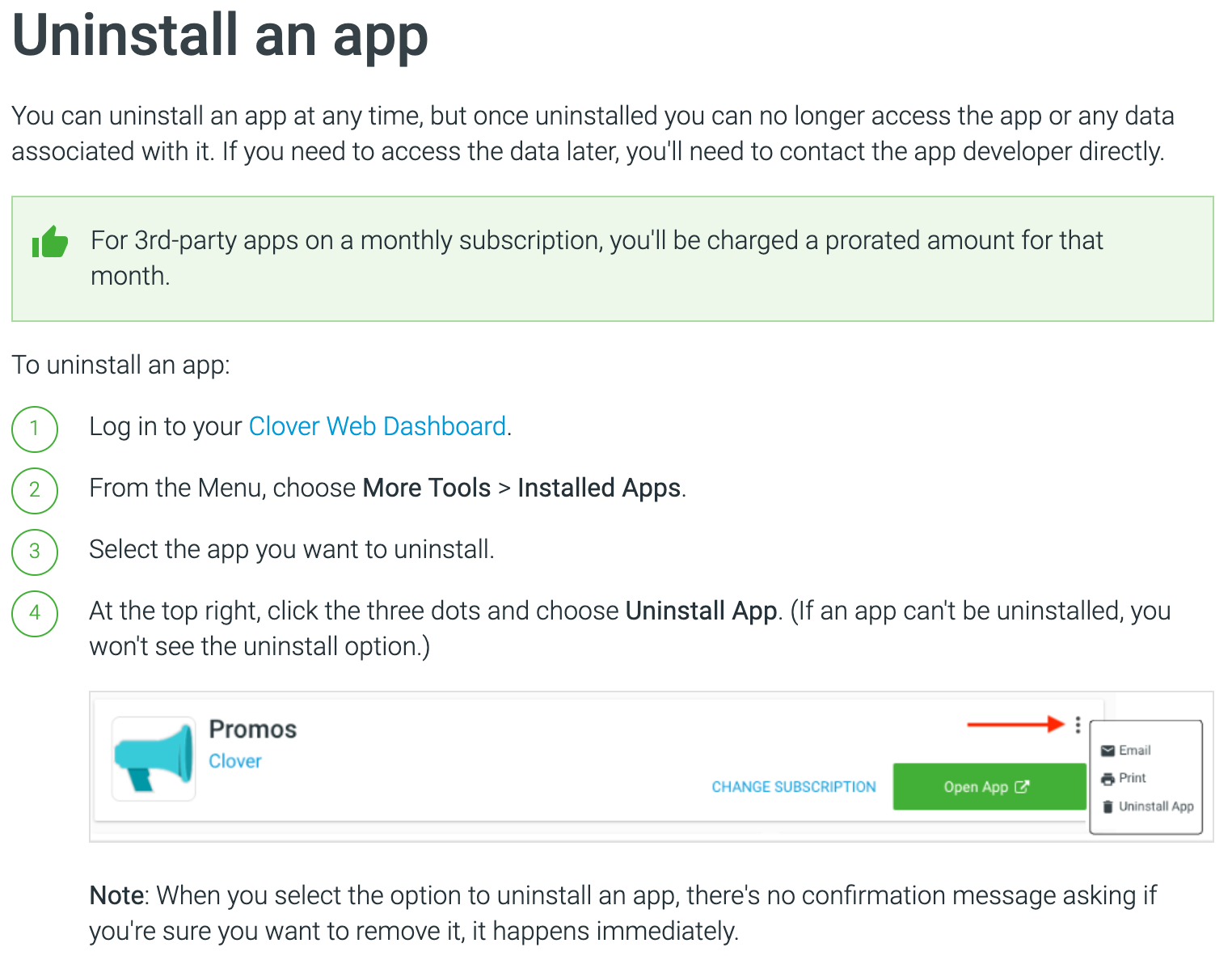 If the application has a free trial, you will not be charged if you uninstall before the trial ends. If you surpass the trial period of a subscription-based app, you will be billed a pro-rated amount for the portion of the month that the app was still installed. After that, there are no further charges.