In some cases, you may want to change your headquarter location for Mission Control. This will not impact the data within Mission Control; it will only change the location you access your Mission Control account. The below scenario will help you understand how to change your Headquarter location.
A hypothetical location setup:
Store 1 - additional location
Store 2 - additional location
Store 3 - headquarter location
Store 4 - additional location
Let's say you are looking to make Store 1 your new headquarter location...
1. Go to Store 1's subscription page in the app market for Mission Control (you can do this on either the device or the web dashboard).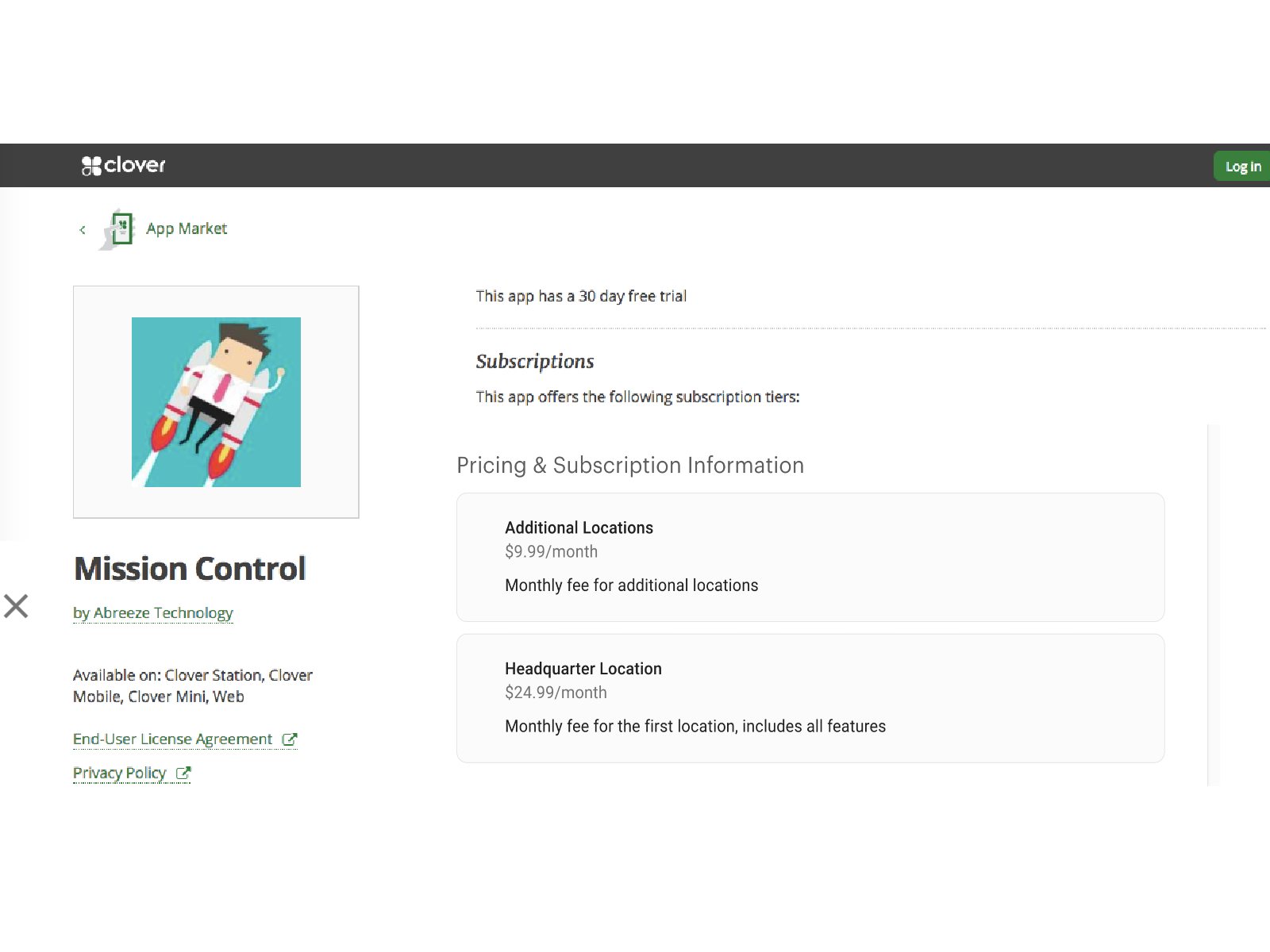 2. Select the "headquarter location" subscription.
3. Repeat step 1 for Store 3, but change the subscription to "additional locations."
4. You may want to double-check that your other locations are under the additional location subscription as well.
5. Once you have completed this, email us your desired setup with each location's name, and we will take care of the final arrangements on our end! help@abreezetech.com