The best way to view profit margins is through the Inventory w/ Sales Data report. Follow the below instructions to download the report:
1. First, set the timeframe you would like to use for your report. You can do this on the Main Dashboard for reporting.
Your Interval does not impact the "Inventory w/ Sales Data" report, so ignore that setting for this report.
You can select the locations you would like to download later in the process, so ignore this setting as well.
Once the desired timeframe is entered, click the blue Submit button. You are now ready to run the report.

2. Under the Inventory tab at the top of your Mission Control screen, click the Download Inventory w/ Sales Data option.

3. This will take you to a pop-up screen. Enter your email address and you must select at least one location you want to include in your report for the report to generate. Once this is done, then click the blue Submit button.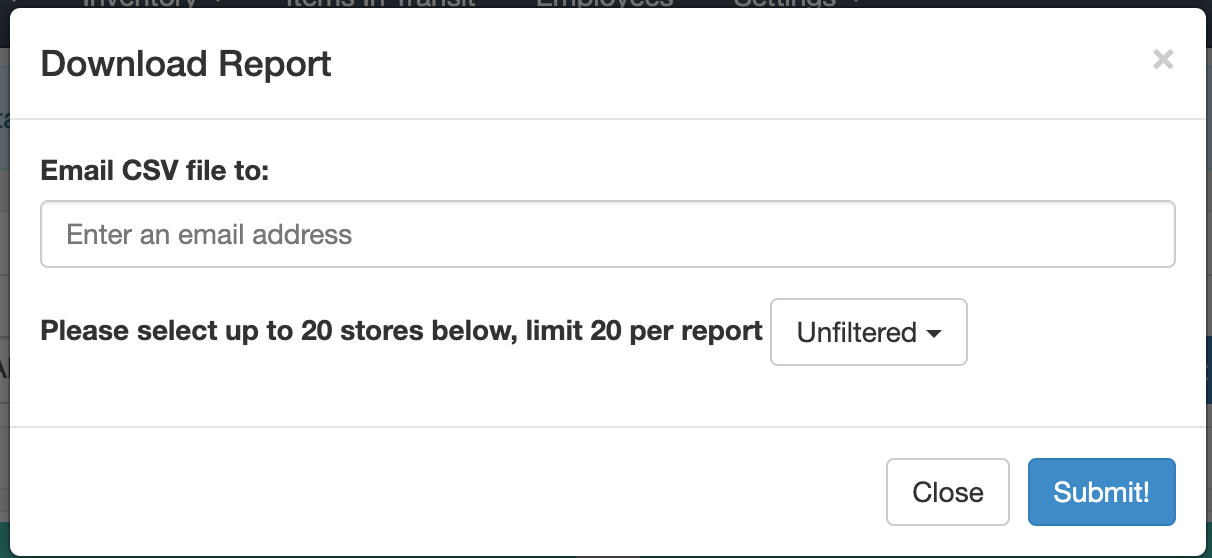 4. Within minutes, you will receive a CSV email attachment displaying your item details within the selected timeframe, including your profit margin.