1. Navigate to the Purchase Orders tab.
2. Click the green Create New Purchase Order button.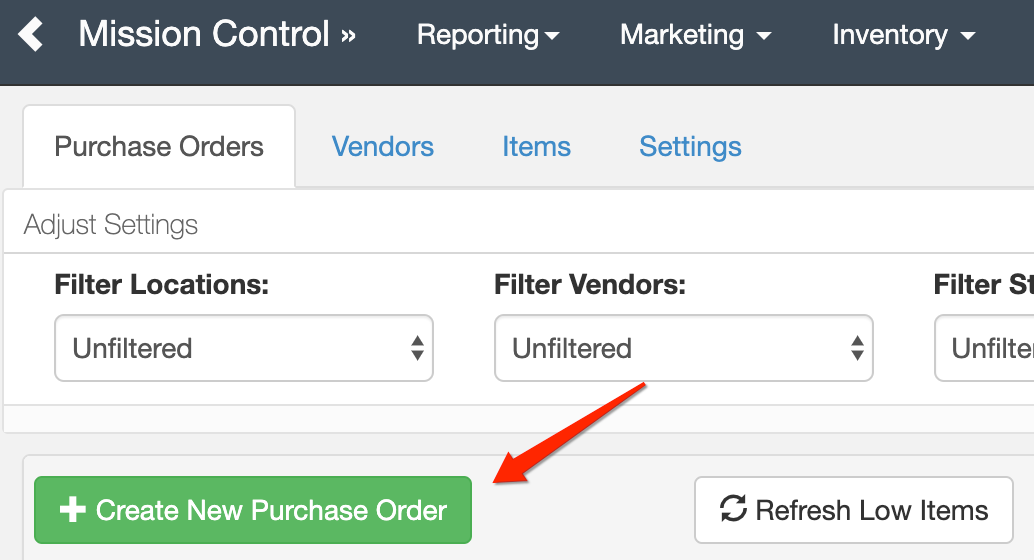 3. Select your desired location vendor combination.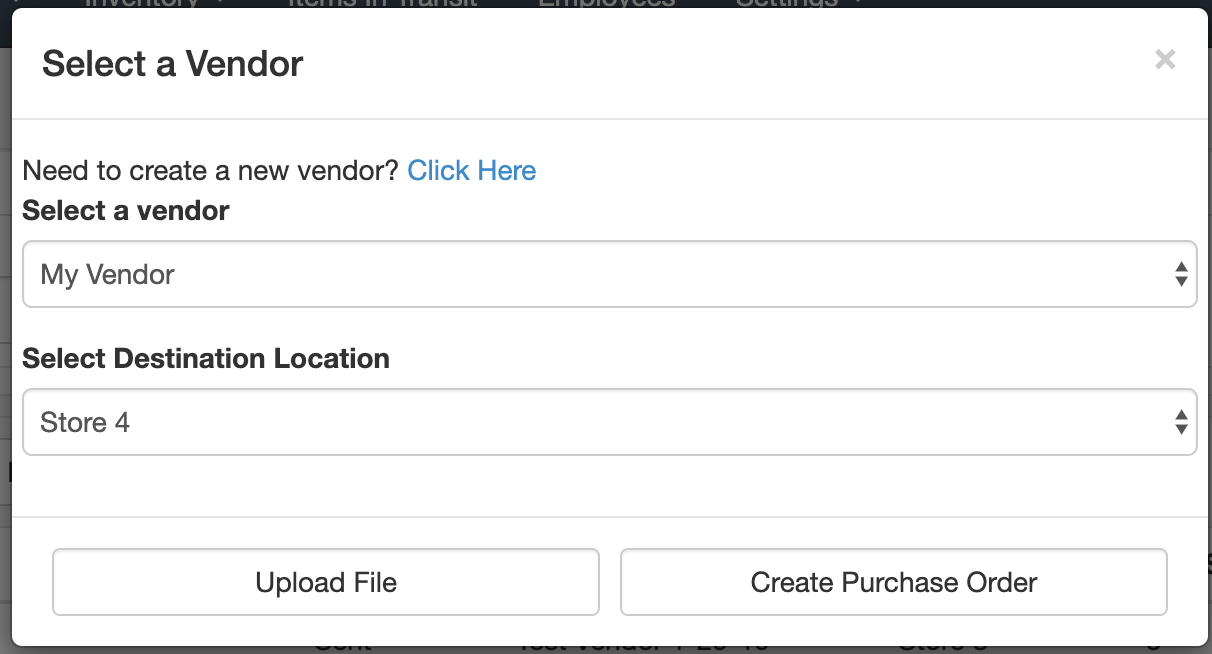 4. Click the Upload File button.
5. Select the blue Click Here for the sample link.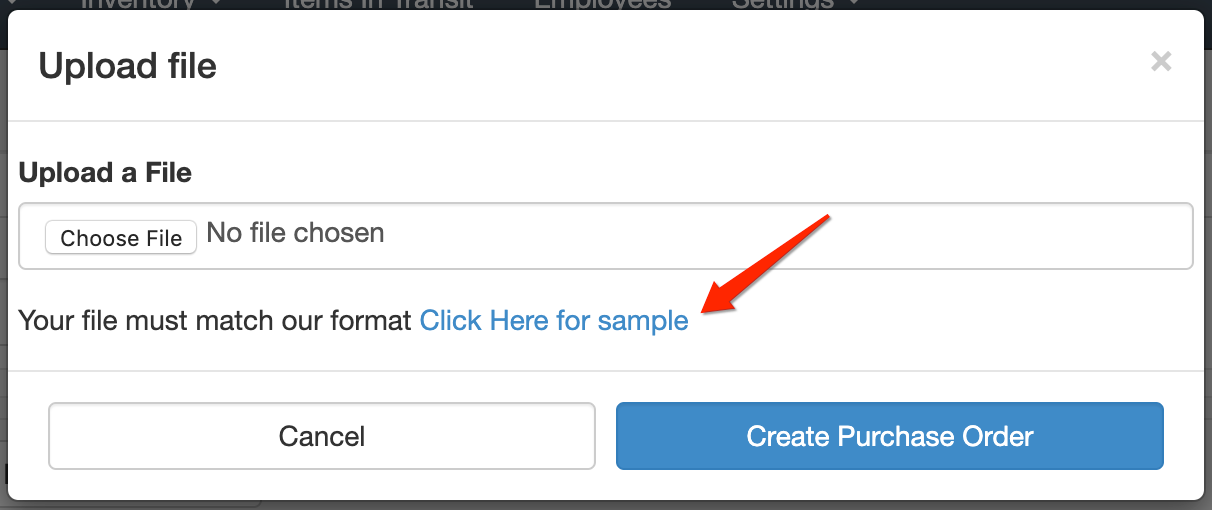 6. A file with all the items for that specific vendor location combination will be downloaded.
7. You can update the MINIMUM, MAXIMUM, and ORDERBY values and upload the updated file using the Choose File button.
Note: If you do not want to order these items, enter a "0" in the CURRENT ORDER column. This will ensure that the tracking parameters are updated but no order is placed.
8. Once the file is uploaded, the tracking parameters will be updated and ready for automatic reordering.