Top Up: Purchase Orders allow you to create and track multiple new items all at once! Follow the below steps to create and track multiple items. If you wish to create and track a single item, click here for instructions.
1. Navigate to the Items tab on your Purchase Orders web app.
2. Click the green Add an Item button and select the Upload File to Create and Track New Items option.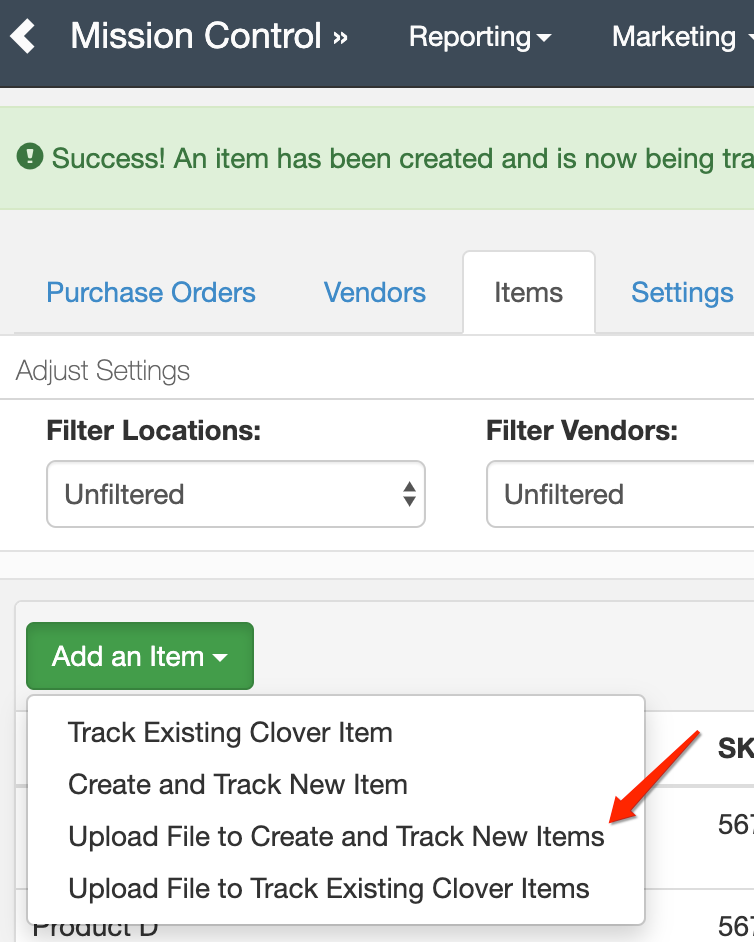 3. A pop-up window will appear where you can select your desired vendor location combination. Each vendor requires a separate file upload.
Select a Vendor

- Choose the vendor you would like to create a PO for your item(s). If the vendor you desire does not exist, click the blue

Click Here

button to create the vendor.

Add to Stores

- Select the locations in which you would like the item to be stocked.
Note: Vendor location combinations are only required if you plan to create POs through the app. If you are only using Top Up: Purchase Orders to bulk upload new items, you can upload all your items in one file. In this case, we suggest creating a "placeholding" vendor with your email to replace the Select a Vendor field.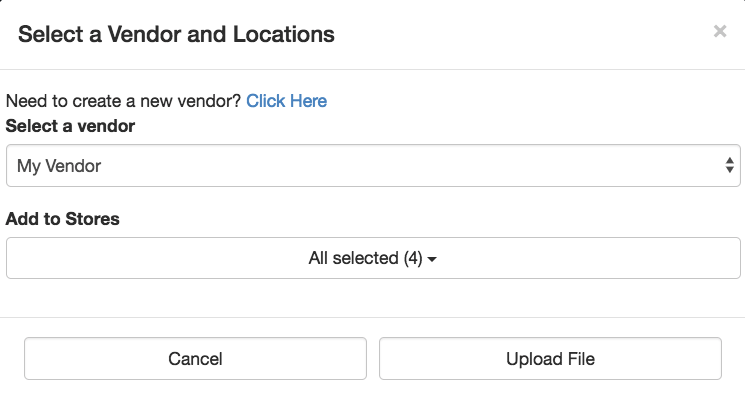 4. Once your vendor location combination is set, click Upload File to create and select your desired CSV file. All file uploads must be formatted correctly. Click the blue Click Here for a Sample link to download a template in the format required.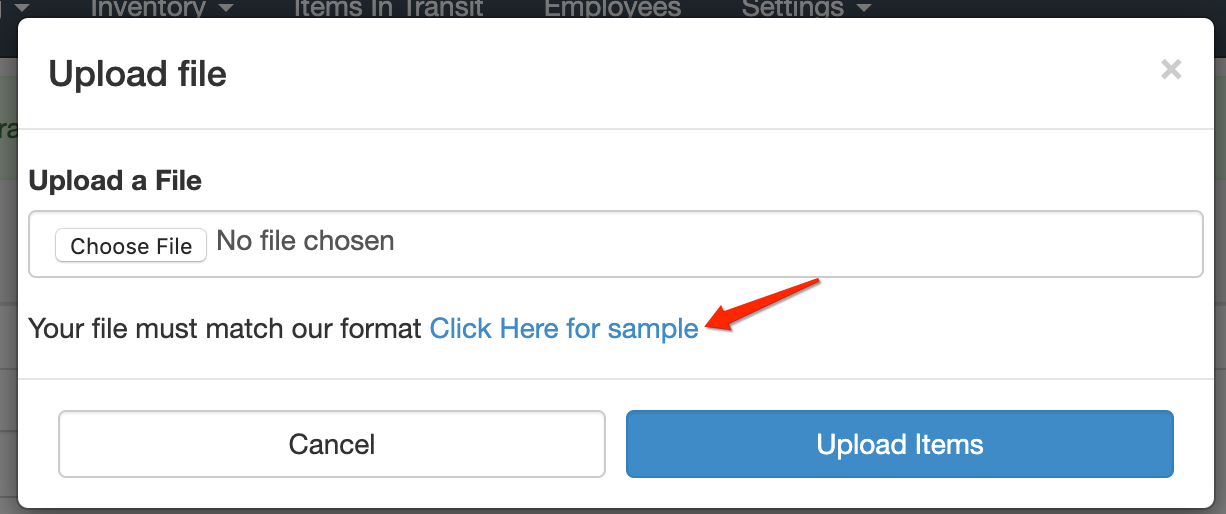 6. Open the sample file, which will provide a customized template for your business. Populate each column with the item characteristics and tracking parameters desired for the vendor location combination selected above.
Each one of your Clover menu options will have its own column. If you would like an item to have a specific category, label, discount, tax rate, etc., put an

x

in that menu option's column as shown below. This will indicate that the characteristic applies to that item.

Once your item characteristics are populated, fill in your desired tracking parameters for each item:
Minimum/Maximum

- Enter the minimum & maximum level at which you would like your stock to remain for that item

Order By

- Enter the amount of items you wish to order by

Out of Stock

- If your item is out of stock at the vendor, select

True

, and your item will not be tracked until you switch back to

False

. If your item is in stock at the vendor and you wish to order based on your min/max levels automatically, select

False

.
7. Once you have added your desired new items, save the file to your desktop as a CSV and select it using the Choose File button. Click the blue Upload Items button once the file is selected.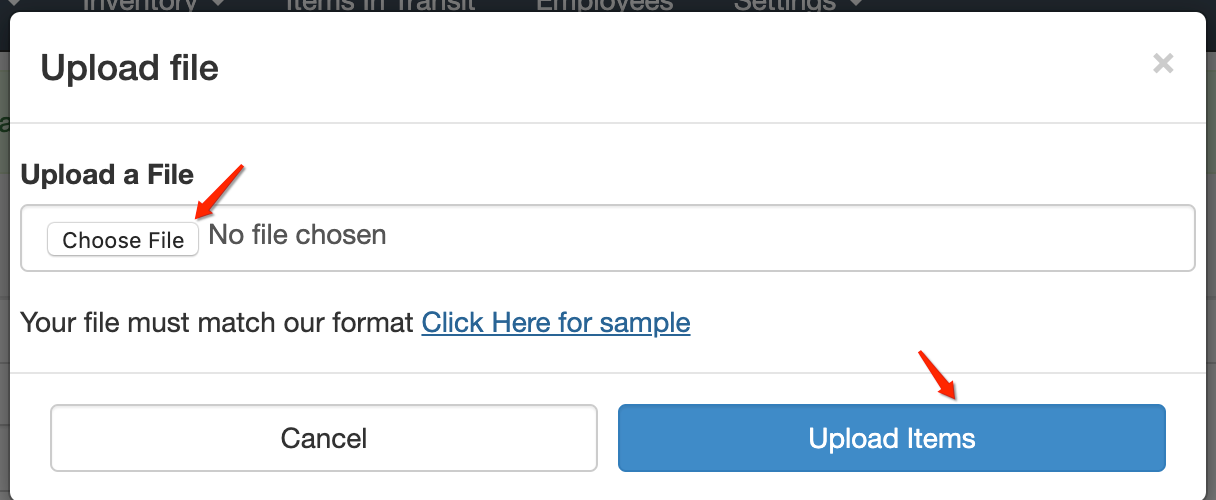 8. If you are using Top Up: Purchase Orders to create POs, Repeat steps 2 - 7 for each vendor location combination desired.