To permanently delete an item from one or more locations' inventory, please follow the steps below:
1. Find your item from the Inventory Dashboard. Click the Change Item Property button on the right side of your screen.

2. A pop-up window will appear. Under Change, select the Permanently Delete Item option.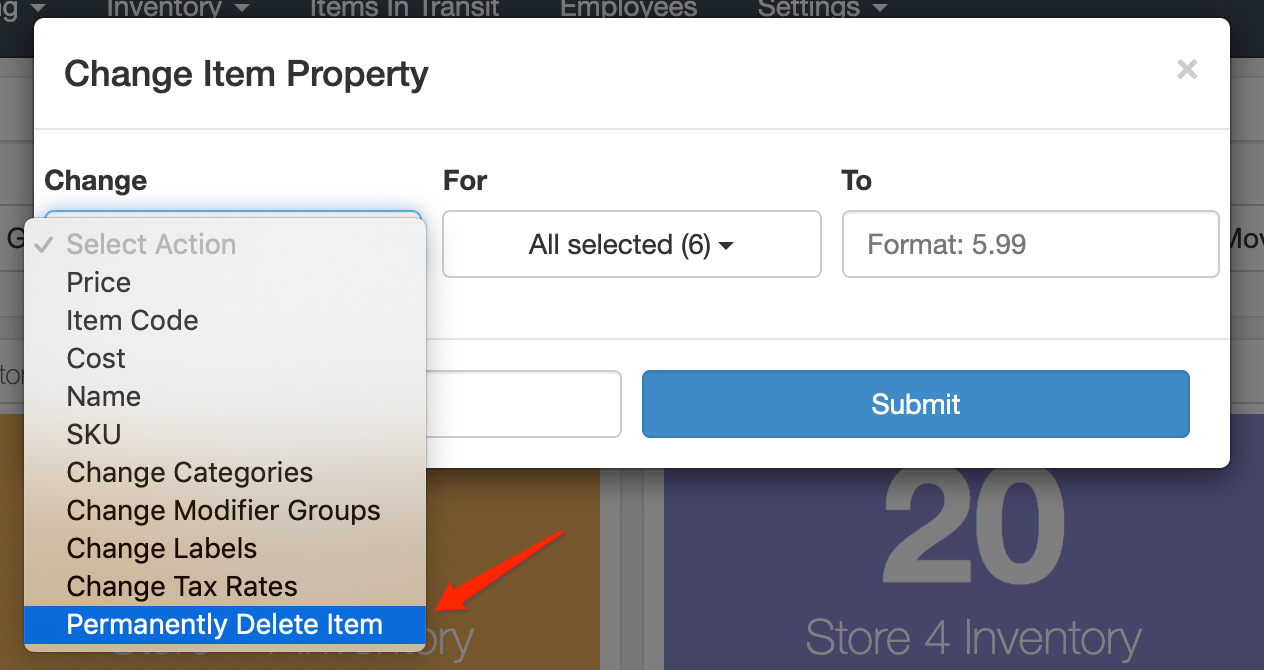 3. Under For, select all the stores for which you would like to delete the item.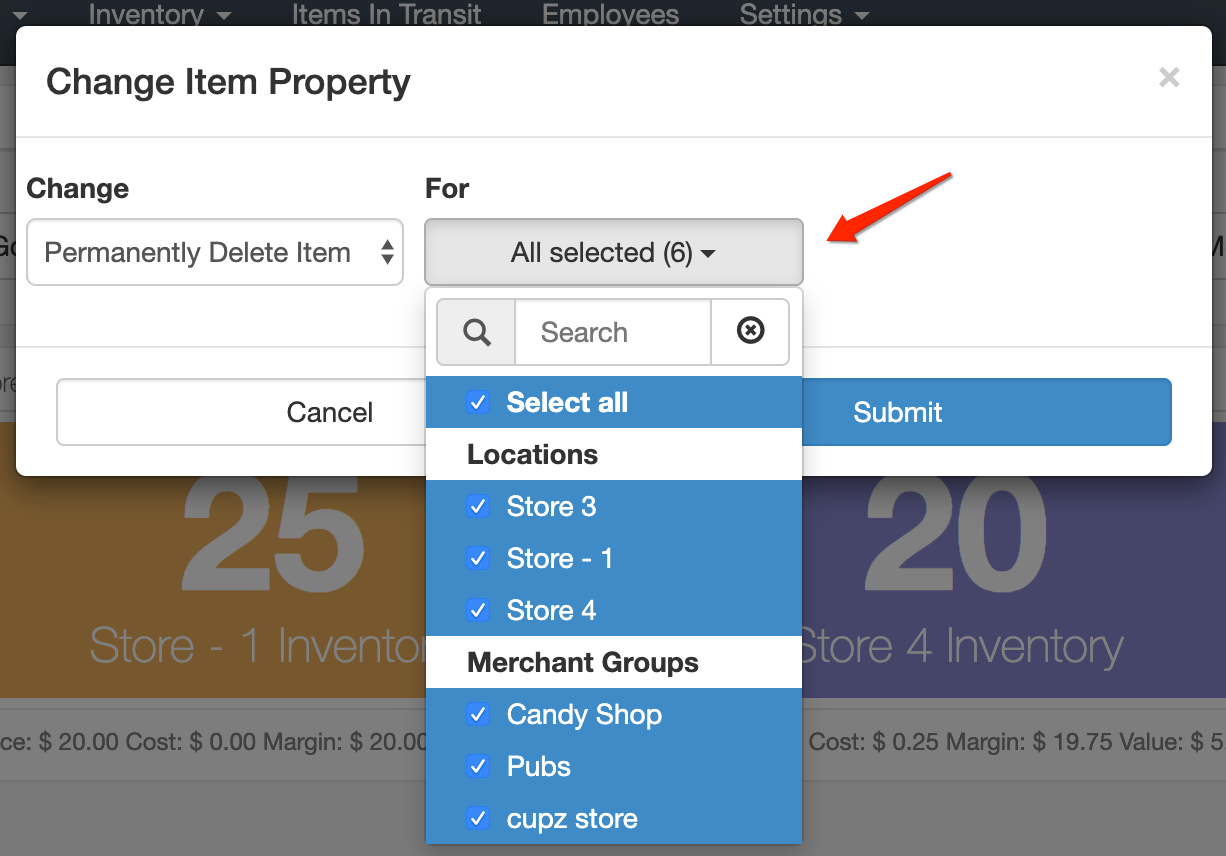 4. Once all stores are selected, click the blue Submit button in the bottom right of the window.