Prior to using Drop Ship, it is important to make sure your settings are arranged to best fit your business. To manage your settings, first launch the app from your web browser and select the Settings tab on the left side of the screen.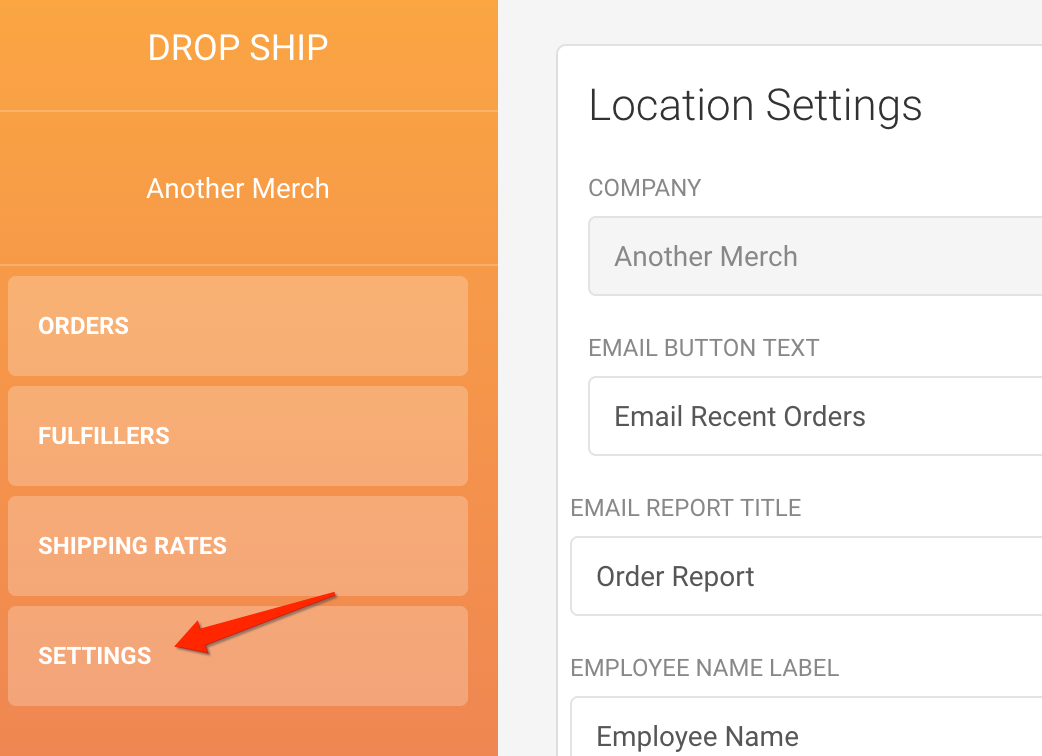 On the settings page, you will have the option to adjust the following:
Location Settings
Email Button Text - Text that the button states when emailing paid orders
Email Report Title - Subject of the email you receive once an order is placed
Employee Name Label - Name of employee who completed the order
On-Device Instructions - Message that pops up when employee uses Drop Ship
Employee Custom ID Label - Title for Custom ID line
Shipping Item Name - Description of the shipping line on receipt and email
Skip Select Shipping Rate - When selected (blue), the window to select a shipping rate will be skipped if there is only one shipping option
Skip Select Items - When selected (blue), the window to select items to ship will be skipped if there is only one item in the order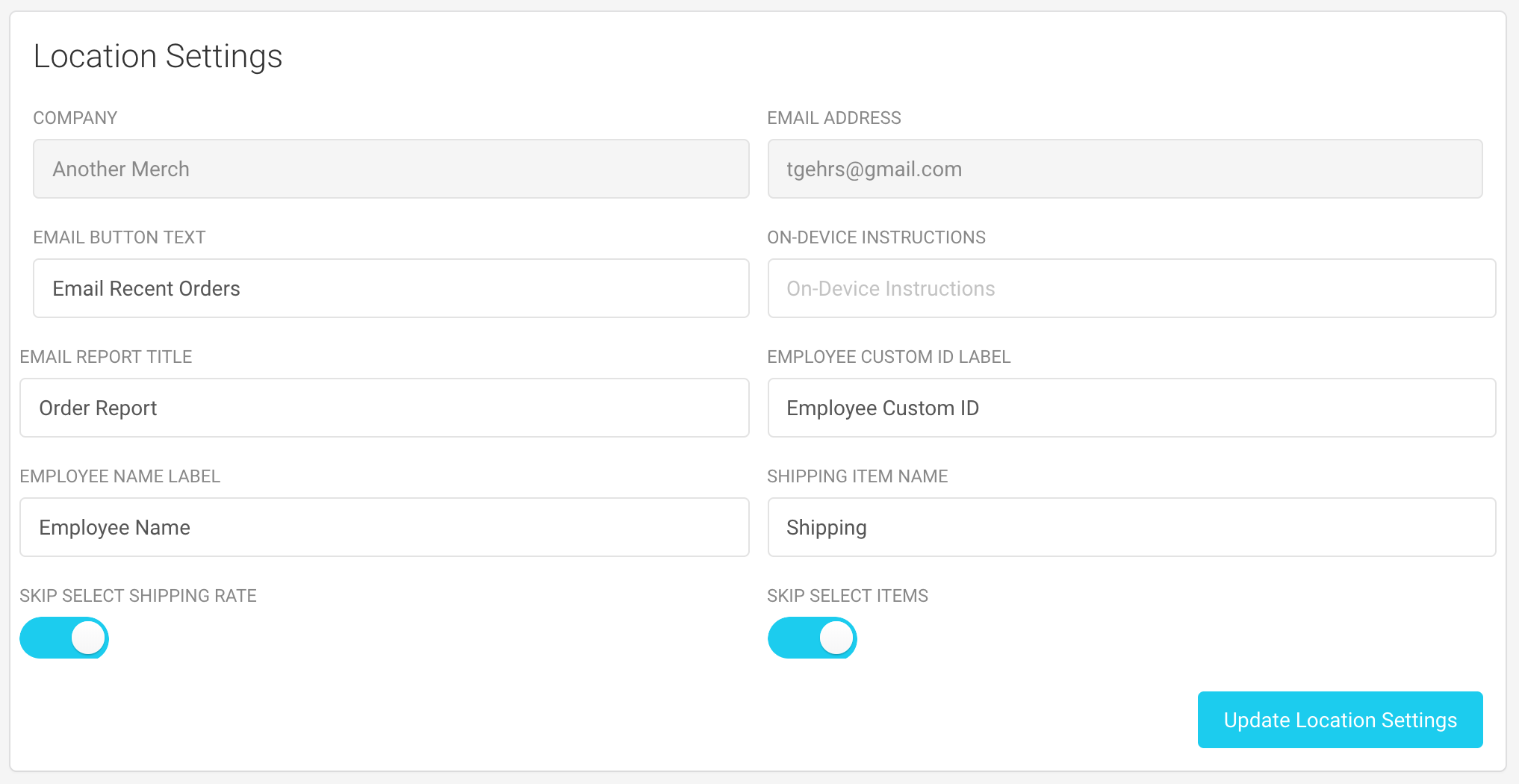 Order Form Settings
Select which customer data points you would like to request on your order form.
Choose if you would like to ask your customers if they would like to "opt in" for marketing.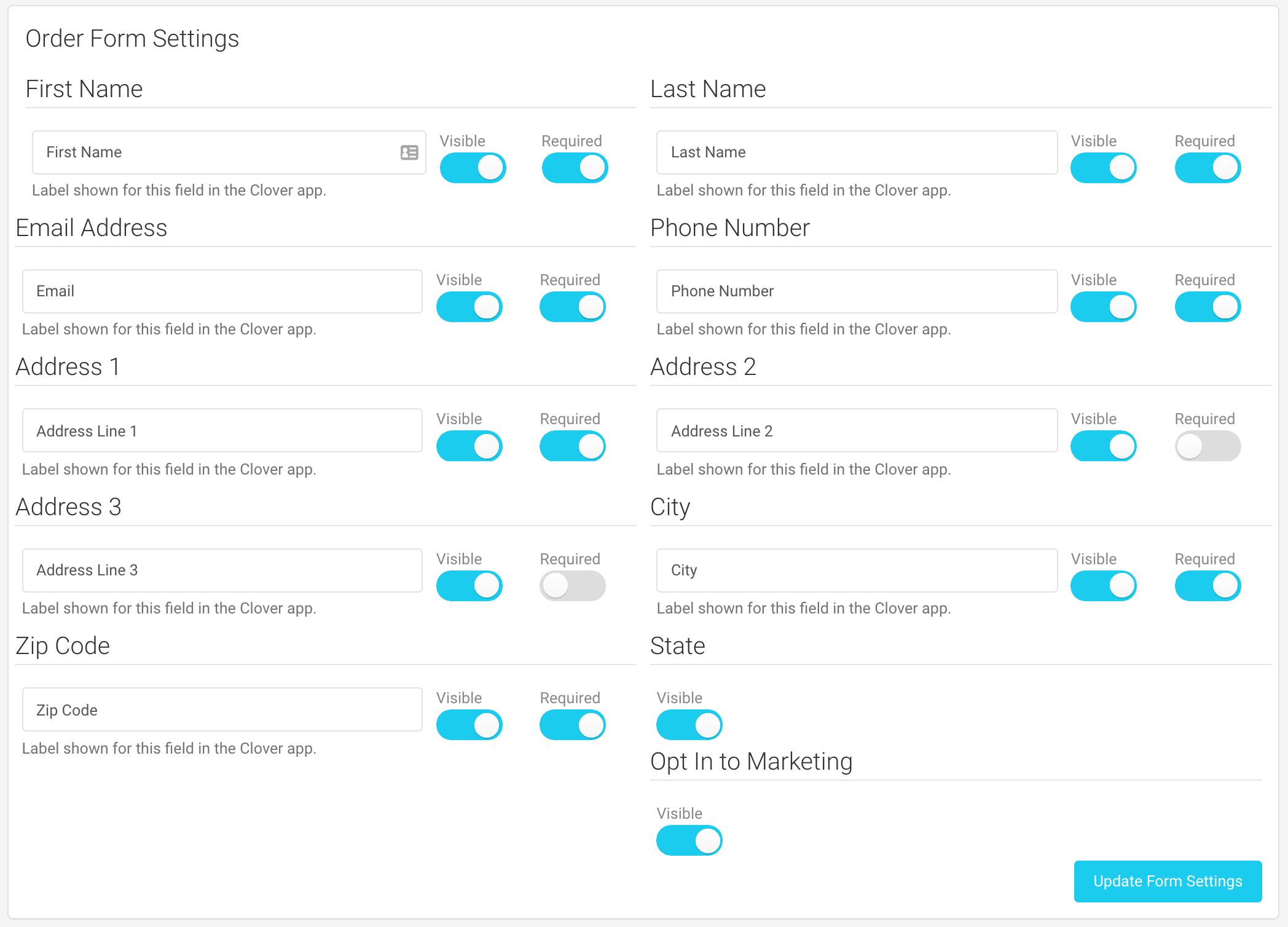 Once you have adjusted the settings to fit your needs, click the blue Update button to save your changes.