Create a Salesperson
After you have logged in to your MyBC dashboard, click the Salespeople tab in the menu on the left side of the screen (highlighted in blue below). Then enter the salesperson's information in the Create a Salesperson form (highlighted in red below). After the form is submitted, the salesperson is ready to start getting referrals! They will receive an email with a link to activate their account.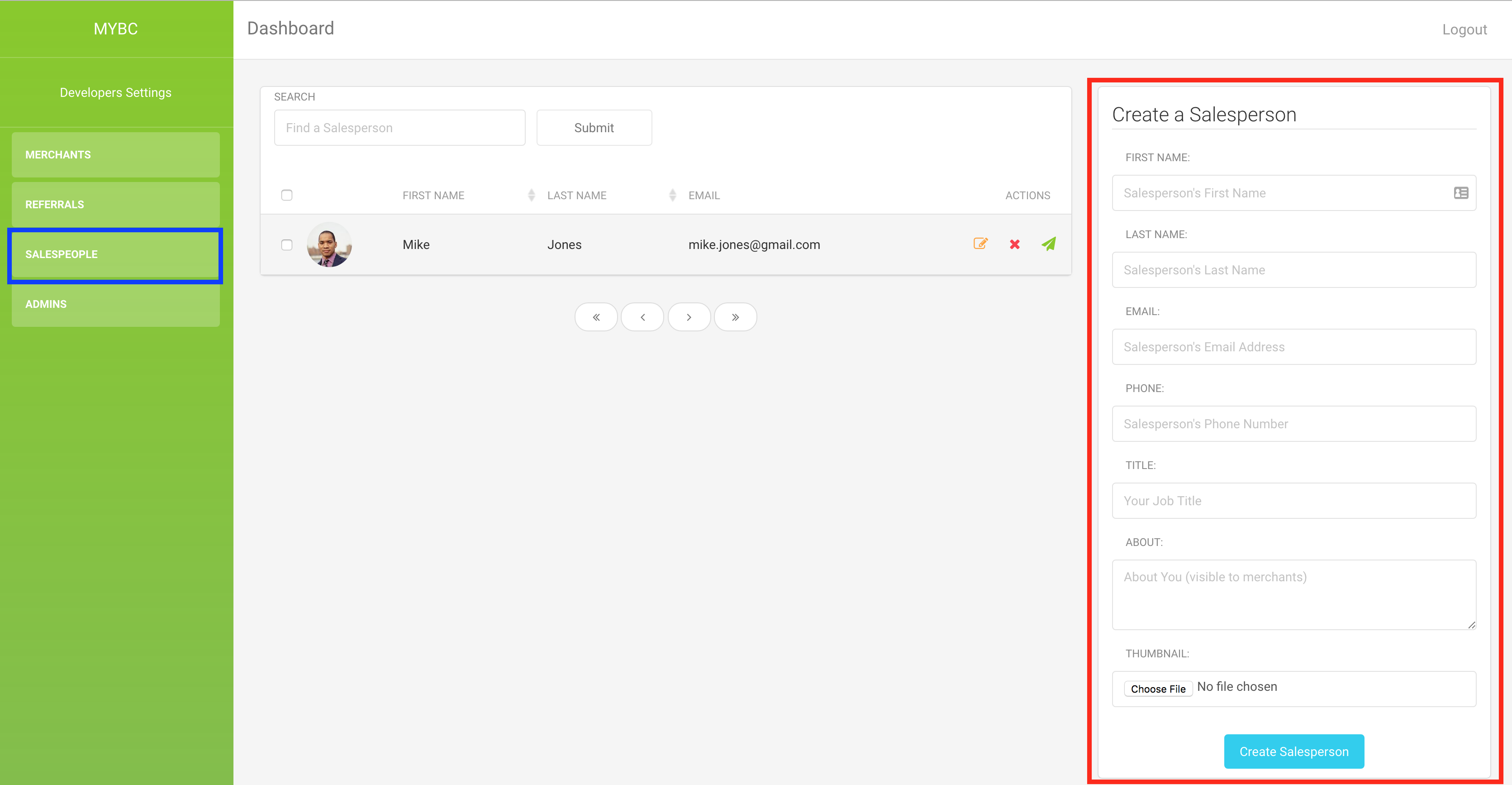 Edit a Salesperson
To edit the information associate with a salesperson, click the Edit icon (pencil and paper) under Actions next to that specific person in the Salespeople tab.
Delete a Salesperson
Follow the below steps to delete a salesperson:
In

Salespeople

, under

Actions

, click the

Remove

icon ("X") to delete a specific salesperson.

You will then see the option to reassign that salesperson's merchants to another active salesperson. If you choose to complete this step, all of the merchants that are currently assigned to the salesperson you are deleting will then be assigned to the new salesperson. Any new referrals will go to the new salesperson.

Click

Submit

to complete the removal and optional reassignment.