To run a report for a specific timeframe and location, first set your timeframe. Under Select Timeframe, choose a date range for your report. You can also choose one of the pre-programmed options like Today, Yesterday, Last 7 Days, etc.
Make sure the timeframe you select is set from the day you installed the app onward. If you select a date before the installation date, the reports will be empty.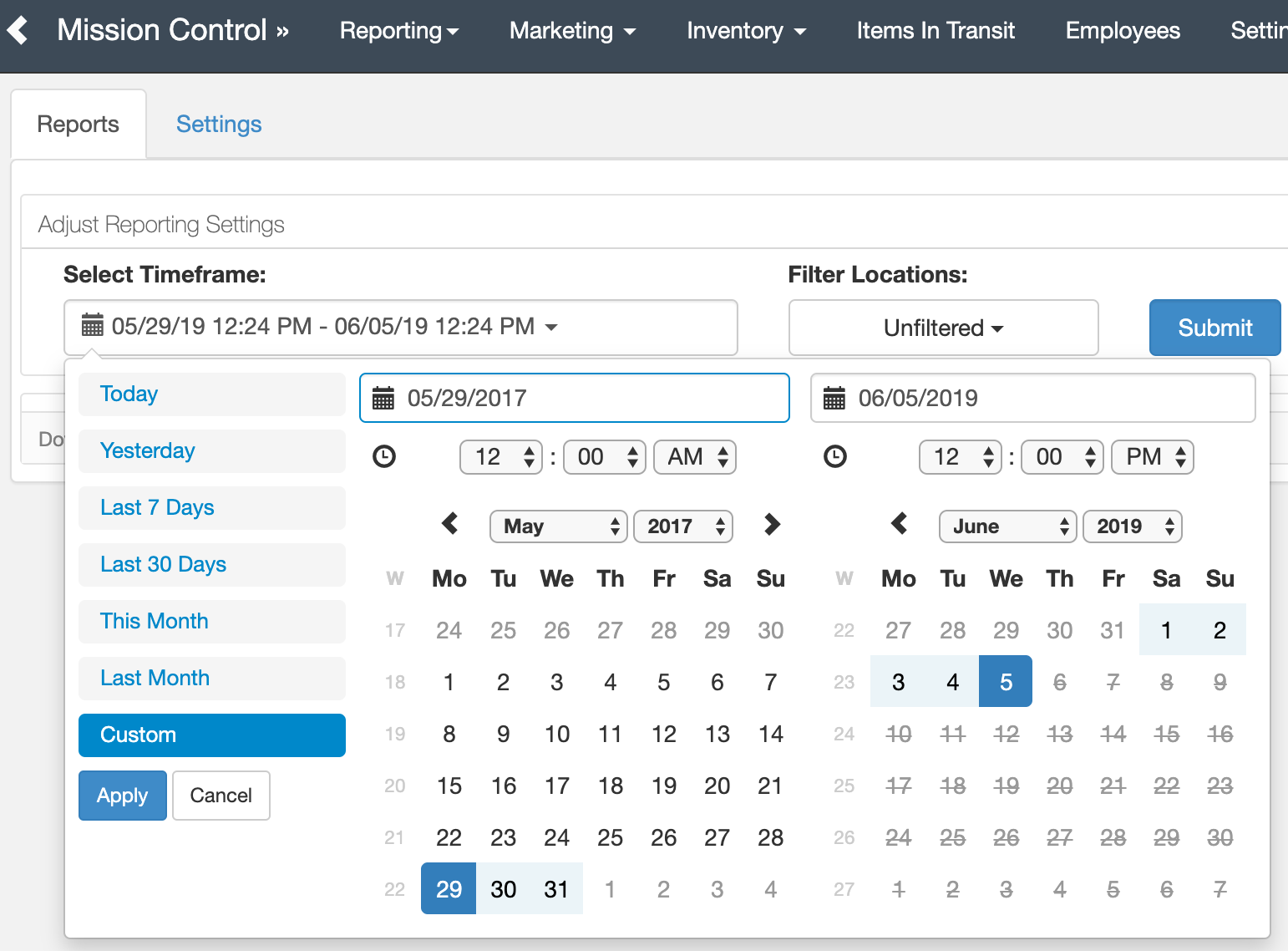 Once you have set your timeframe, you can choose which locations to include under Filter Locations. You can choose to include all of your locations or just a few.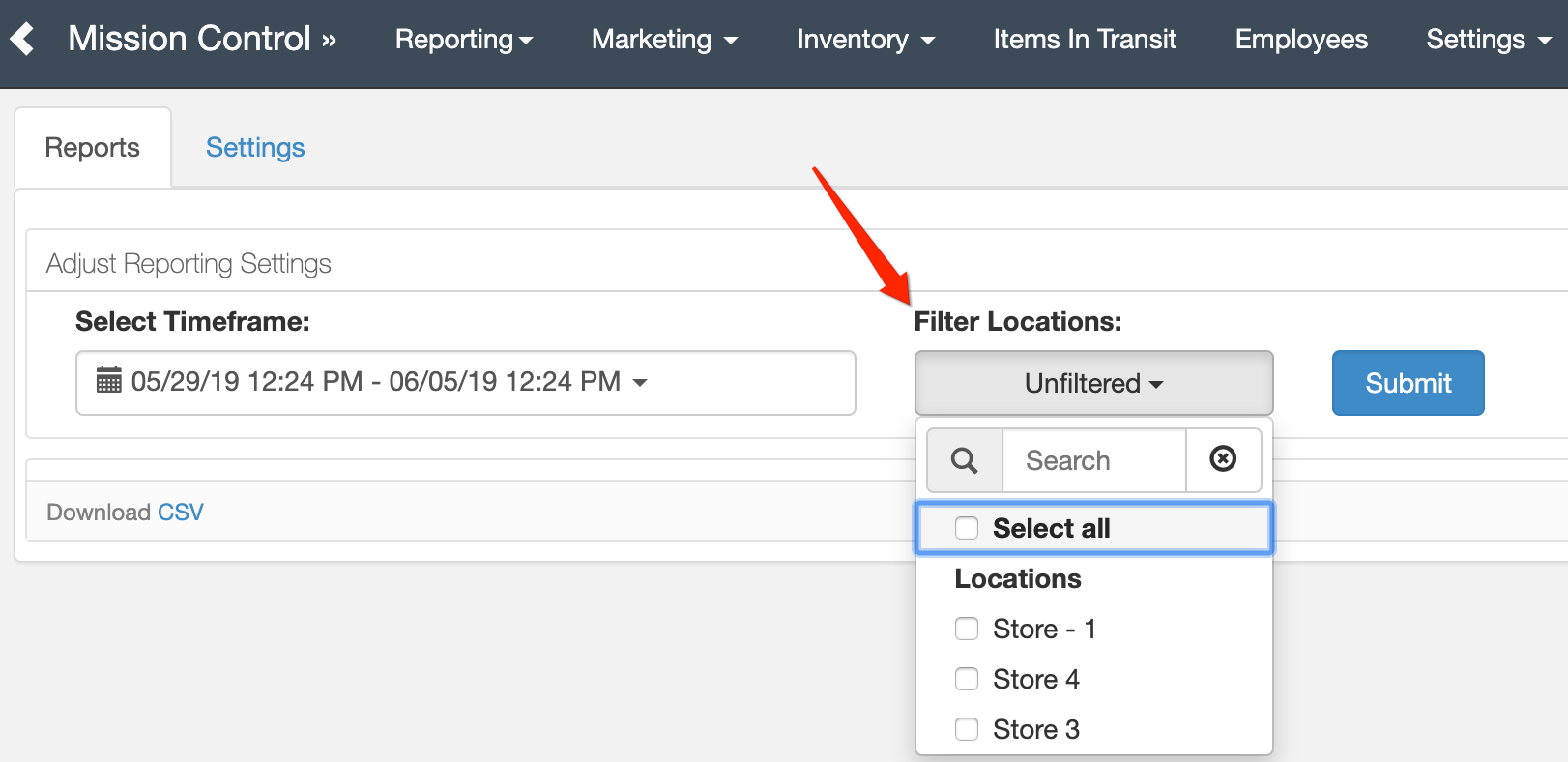 Once you have set your timeframe and locations, click the blue Submit button to run your report. Your report will provide a calculation of all of your employee commissions based on the parameters you have set under the Settings tab.